We can add additional folder/tab in ATR section beside Current and Archive folders.
1. Go to Admin > System Settings
2. Under ATR or Approval to Hire, in the Custom Archive Folder Name , type in the name of the folder you wish to add then Save.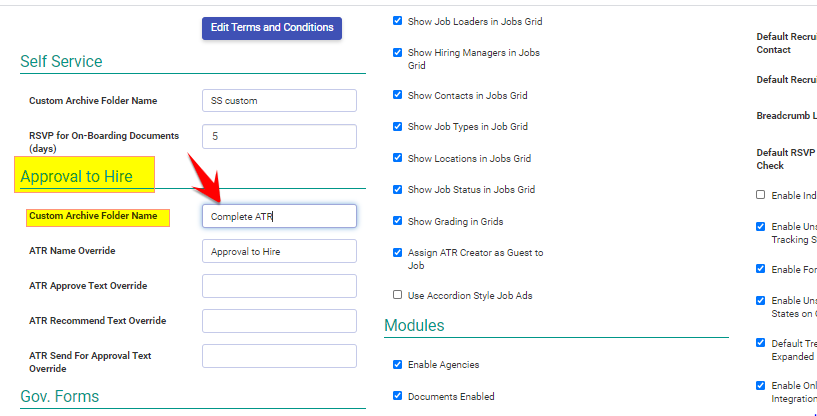 3. Go to Jobs > ATR. You will now see the option to move to the new folder. Tick the box before the ATR then click Move to (name of folder) under Actions menu

4. The ATR will be moved to the new folder.