Scorm in eLearning
We have refreshed our eLearning offering to better support Scorm files. Scorm is a way to present a rich experience for presenting information to users and to capture responses.
Within the self service module you will now see within the options for selecting the file types in the elearning modules.
Scorm files can be uploaded into the document area of ready Employ for use within the elearning modules or uploaded directly into the elearning project.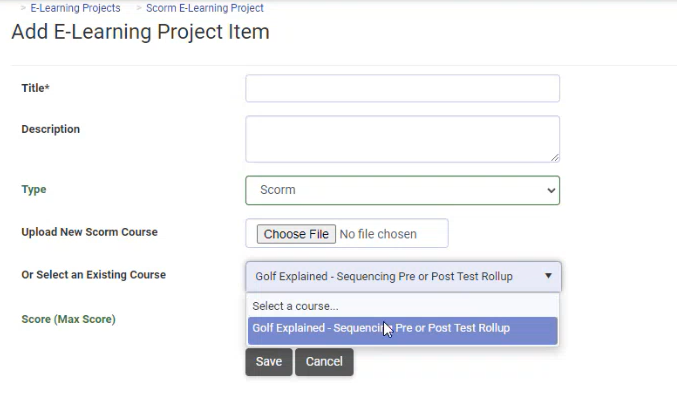 Scorm elearning projects can be included in special projects and are added in the forms section for workflows like onboarding for health and safety type training for induction.
Results are presented in the self service management view to allow hiring managers to track progress of learning and results on context with other elements of onboarding.

A detailed view of the results is available by drilling into the elearning item.