There is an option to disable users to make edits in candidate Registration form
1. Go to Admin > Role profile and click on the role profile you want to disable Registration form editing.
2. Tick 'CanNot Edit Registration Forms'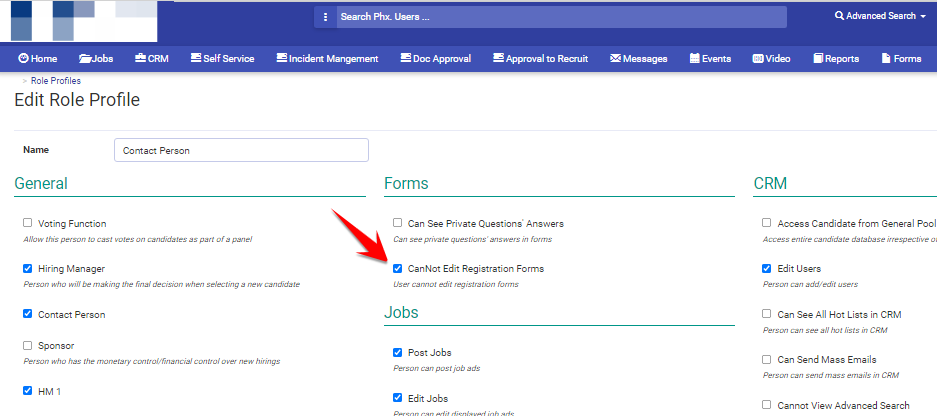 3. The users under the role profile could no longer edit the Registration Form of the candidate.