There will be instances that system users need to refer a candidate or a list of candidates to the job hiring manager or any system users. This can be done using the "Send to Manager" function. Below are the steps in doing it:
1. Go to a job select candidate/s.
2. On the actions sidebar, click Send to Manager.
3. You can either send to Hiring Manager or to some system users/contacts.
4. Hiring Manager or system users/contacts will receive an email with a link. Click on the link and even the user do not have any rights in the system, the user will see the list of selected candidates.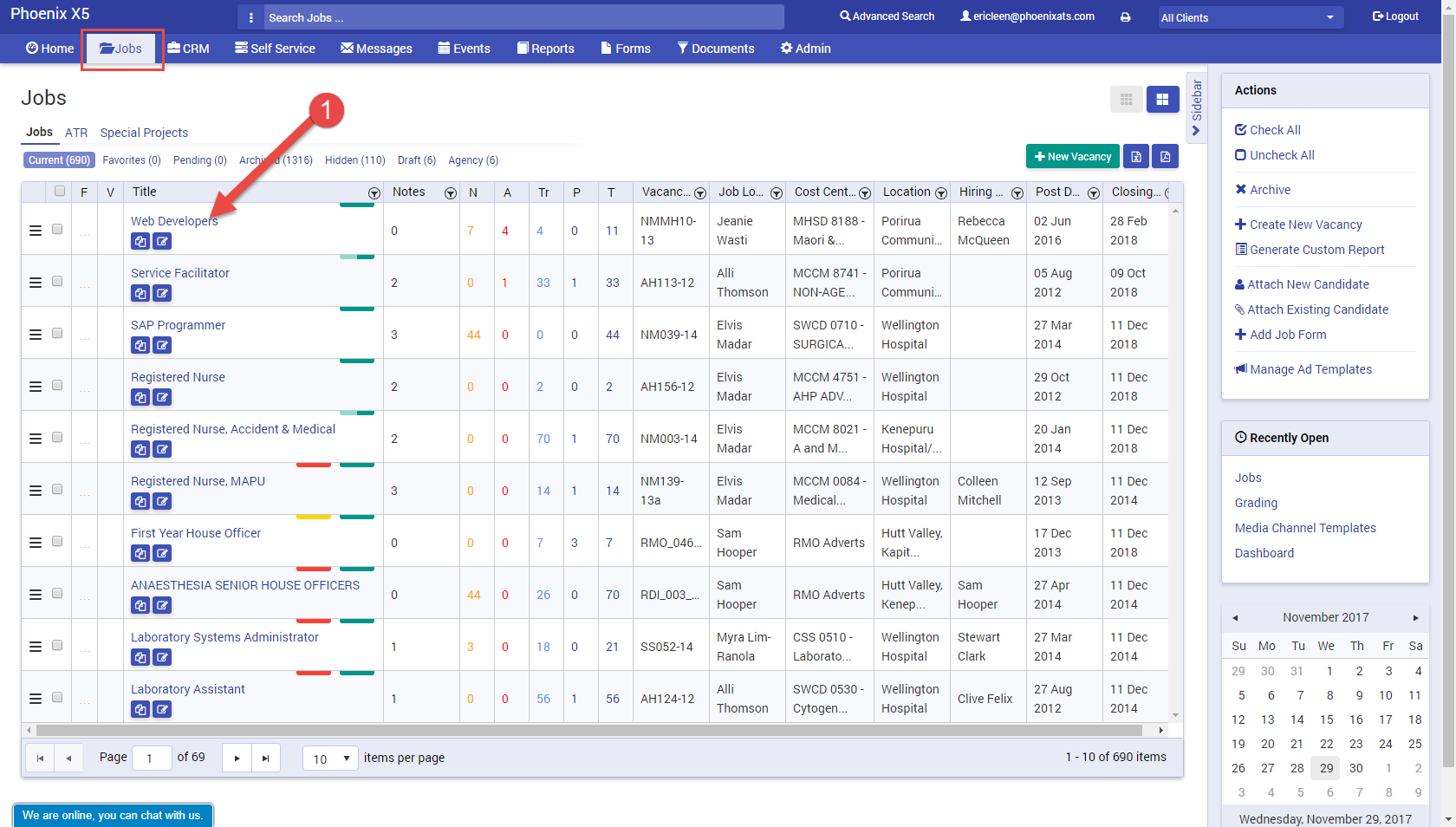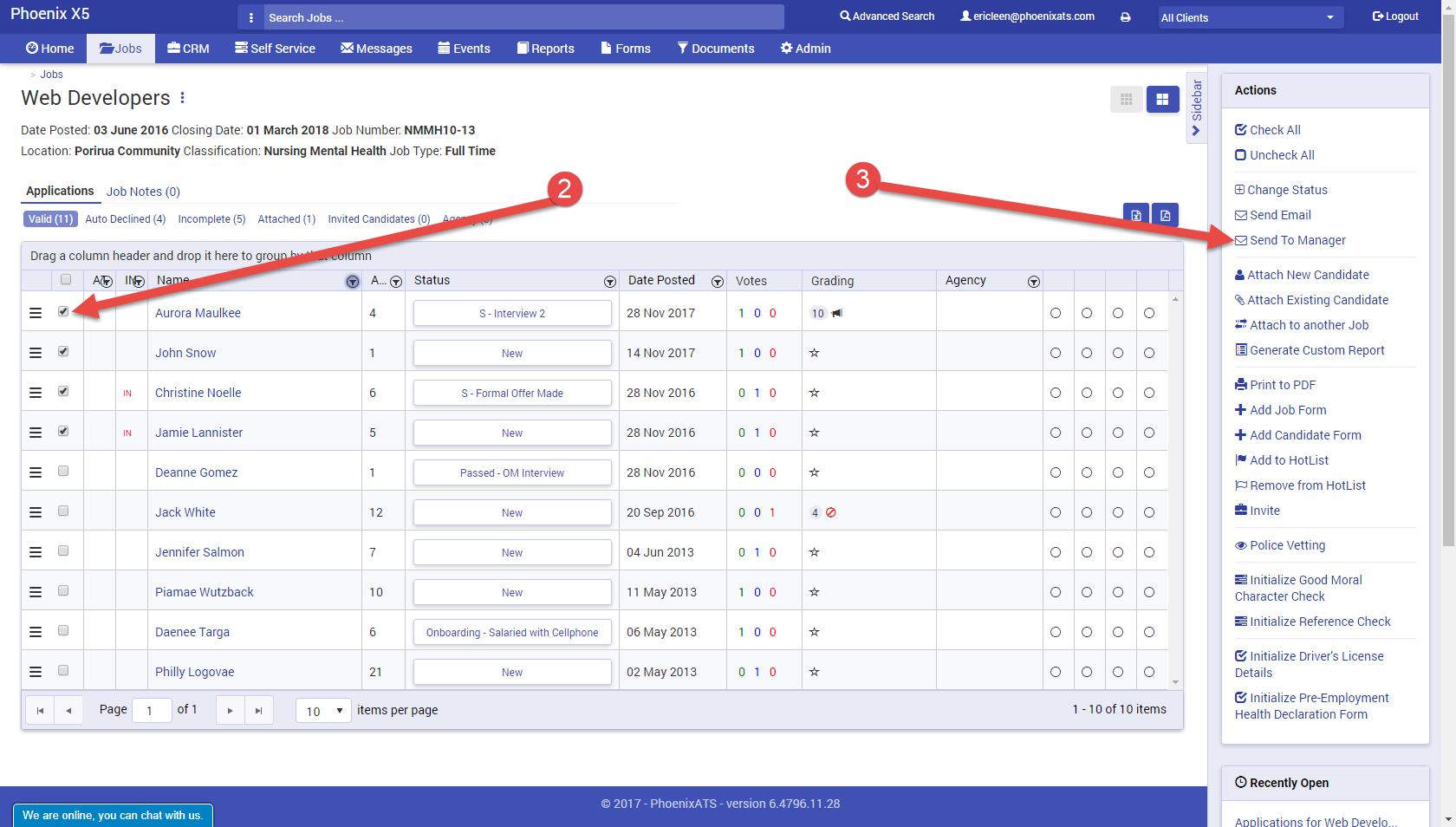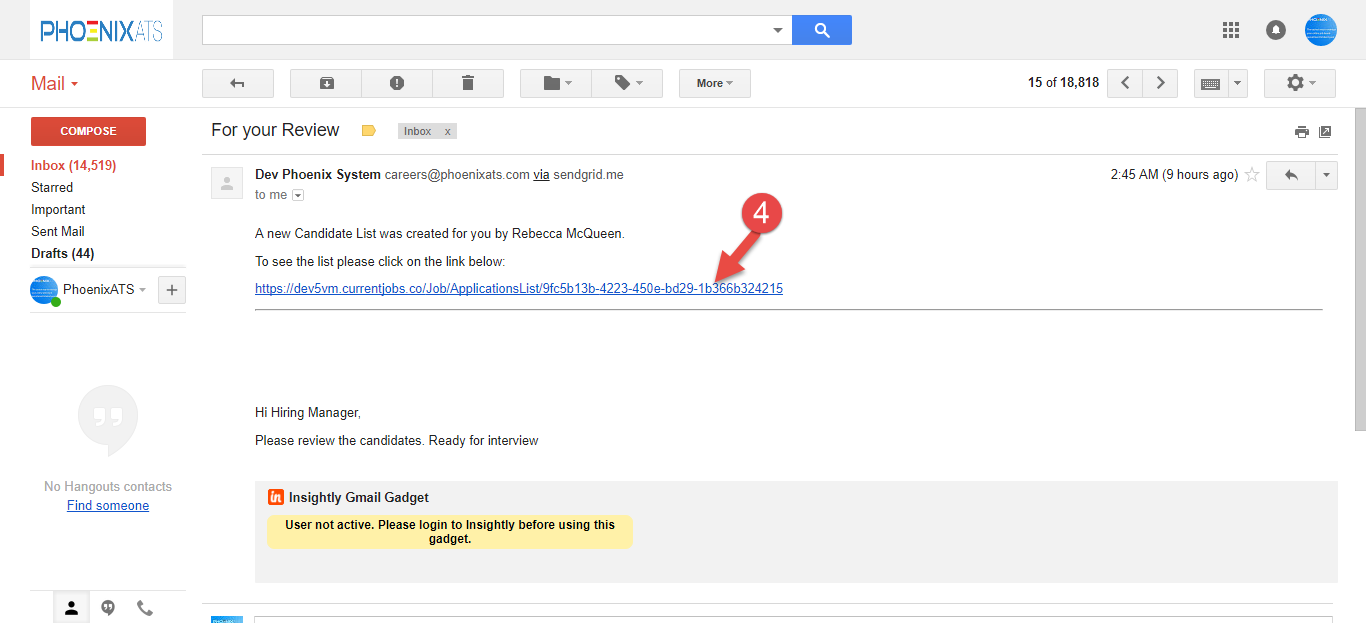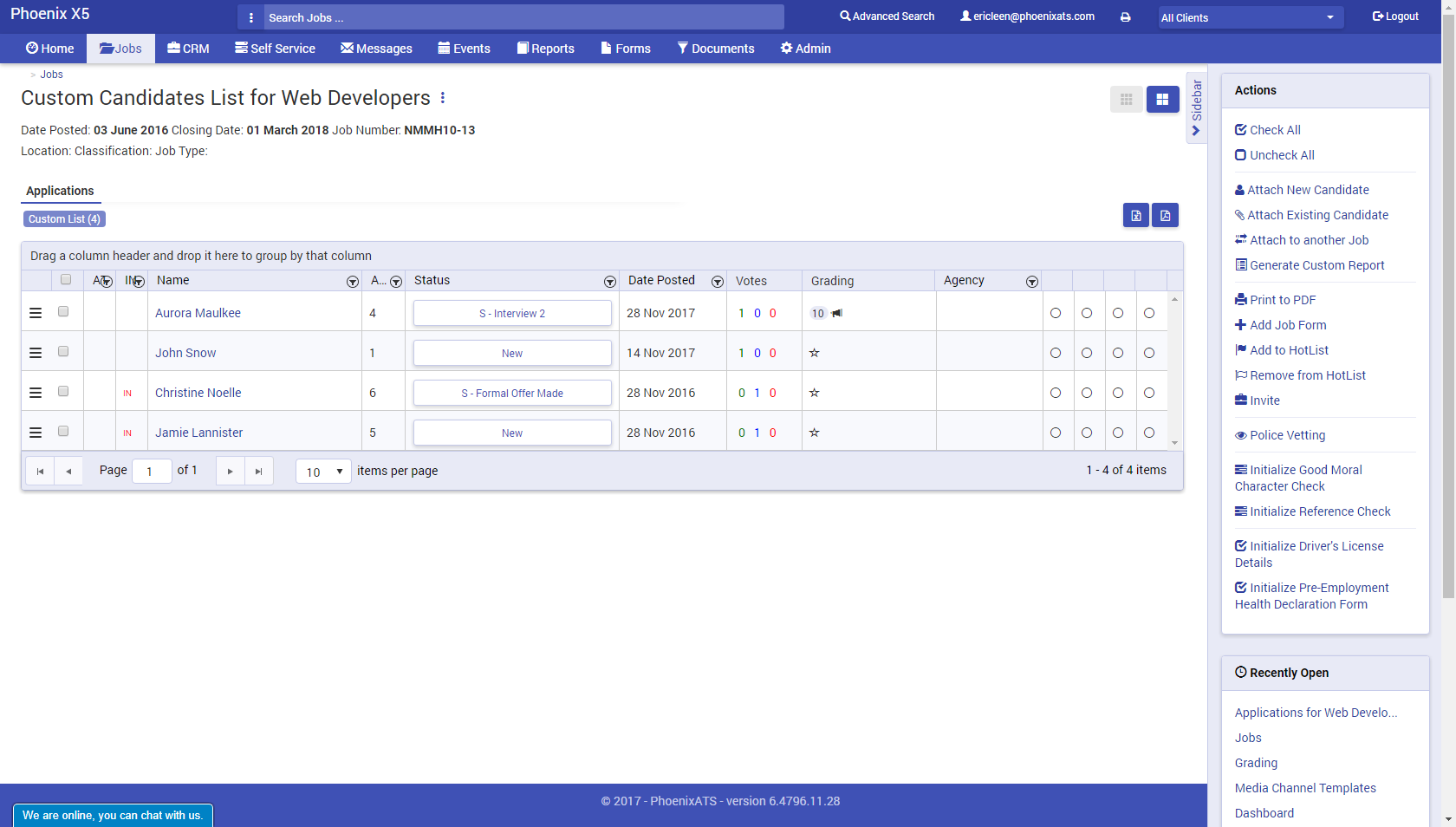 5. If the Manager wants to download the CV of the candidate, click on Inline and go to the CV tab. There is a download button on the upper right side of the CV.