PhoenixATS has a support system which uses a ticketing method to manage bugs, fixes and general requests. Clients can contact the support team in 3 ways:
Live Chat
Chat button is always available on all pages of the Applicant Tracking System.
Chat button is available in the Support corner on the Dashboard page.
Clients also have an option to just send a ticket.
Clients can also request a call. If a call is requested, a call from the support department will be received within an hour. Phone support is available from 8:00 am to 5:00 pm Monday to Friday.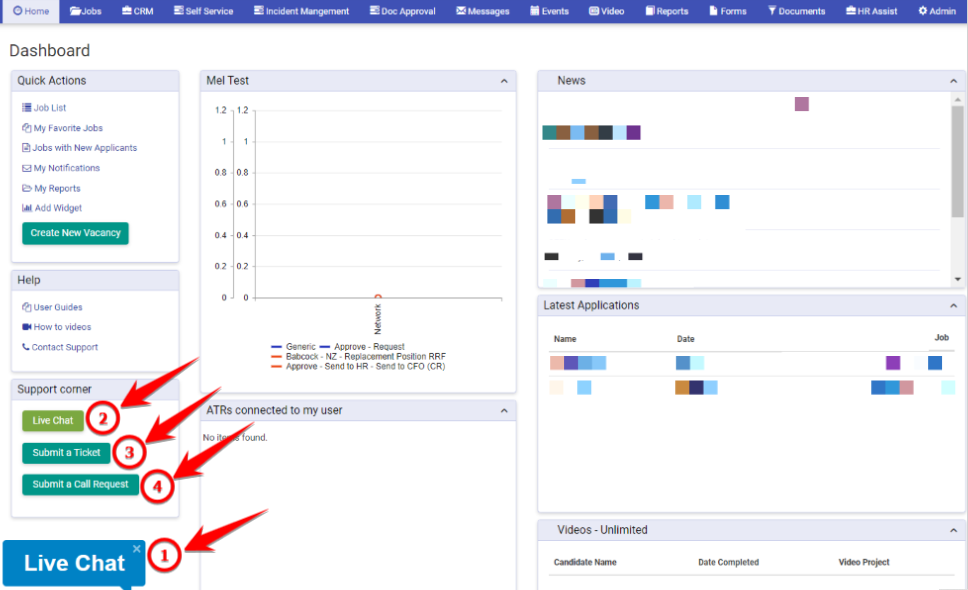 Knowledge-base
Clients can track the status of their tickets by logging in to knowledge-base (https://support.phoenixats.com/) using the registered email address in PhoenixATS.
Clients can also submit new tickets from the knowledge-base page.

Email
Clients can directly contact support by sending an email to support@phoenixats.com.