Go to Candidate's Profile
Click the 3 horizontal lines beside the Candidate's Name.

Click Video tab

Click on the link "Click to see the answers".

Click the Video button to watch the answer of the candidate.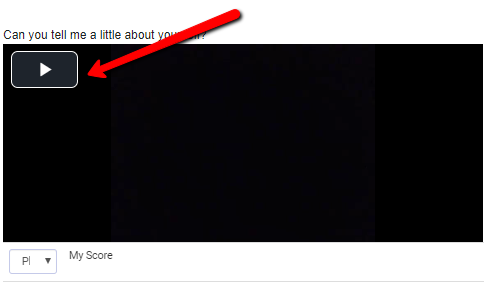 The assigned managers can rate the answers from 1-10. 1 is the lowest and 10 is the highest.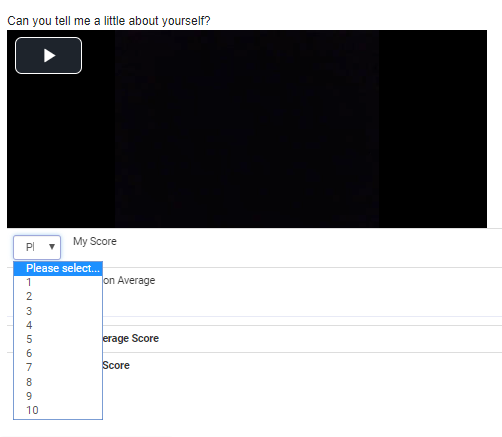 You can also see the rate given by the other managers and the total average per question.
At the bottom of the page you will see
My Average Score – This is the total score you've given to the candidate.
Total score from other managers.
Team Score – This is the total or overall score.
Click Save My Score.