1. Go to JOBS
2. Click on Approval To Hire tab.
3. Select an Approval to Hire title

4. Click "Select Candidate" from the actions menu and candidate will appear under Candidate section in ATR page.

Note:
"Select candidate" option will be visible when the ATR tracking step type is Post-initial with Place candidates.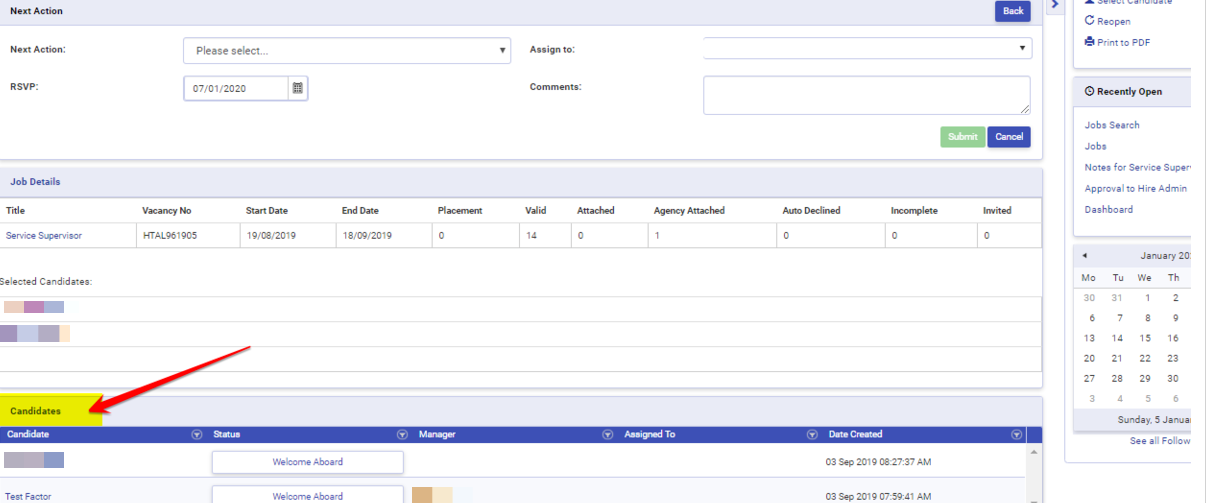 Note:
Once there is a candidate in Request to Hire there will be an alert/notification send to Hiring Manager and can be set up in Admin Section > System Notification.
5. Click on Status and select new Tracking Step.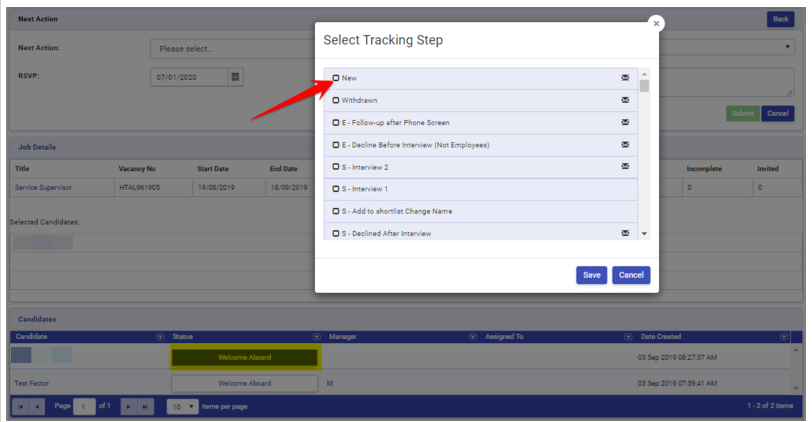 6. Click Save.
Note:
The user can now edit the payroll information of the candidate from this page and will have the option to print to PDF once a candidate is selected using "Select Candidate" option.
Click the candidate's name and the system will direct to Payroll Information page.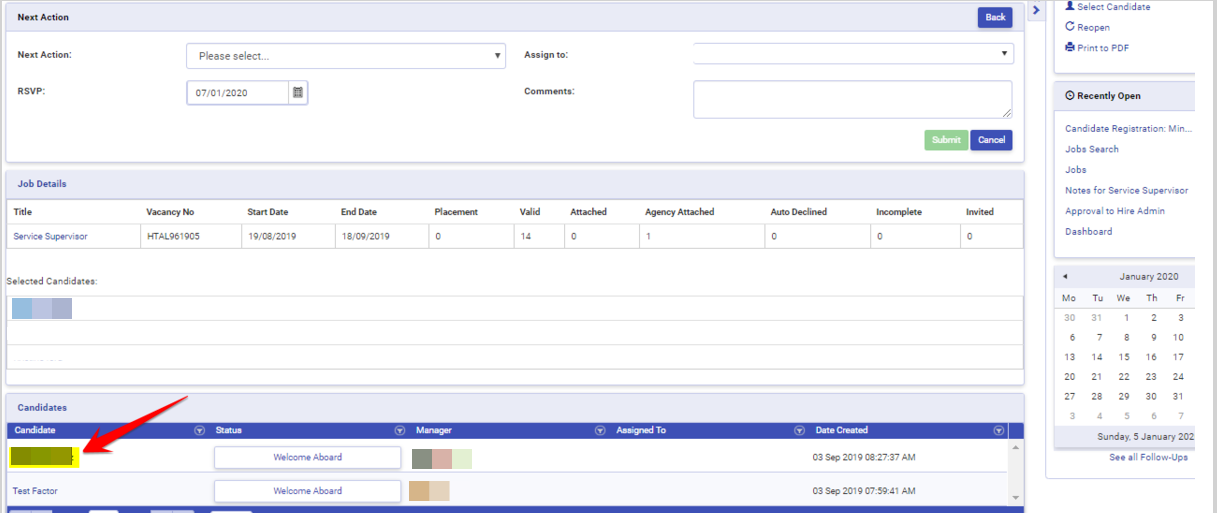 From the Payroll Information page the user will have the option to edit and fill up the form or print to PDF.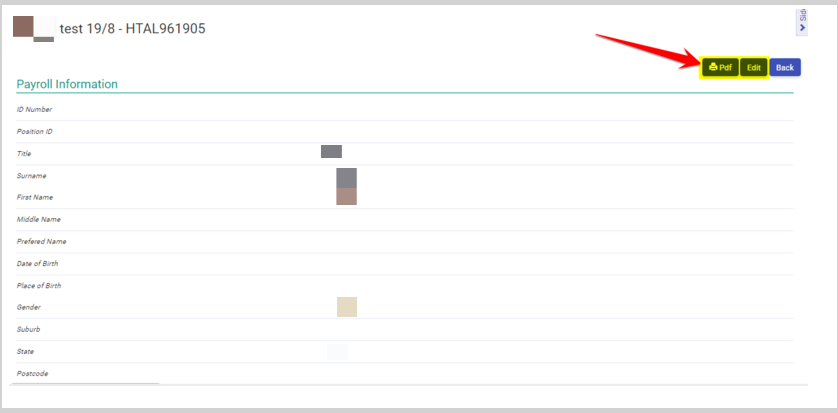 There is an option also for the Payroll forms to remember previous entries. This is mainly used for bulk/re-occurring hires option.
The duplication will replicate the Job Name and all Payroll Information Fields but not the Personal Details (which will of course vary for each hire).

Below image is a sample of Payroll form in the back end system. As you see some fields are pre loaded like the Job Name (Vacancy Number) and Payroll information while some fields are not pre loaded as it varies per candidate/job.