Jobs posted in the Phoenix system can be shared to third-party job boards such as LinkedIn .
Once your Phoenix system is integrated to your LinkedIn account, your job posts can be easily shared to LinkedIn . Below are the steps to share your jobs
1. From the Job Edit page, click on the "Share To.." button.
2. Click on "LinkedIn (Free)"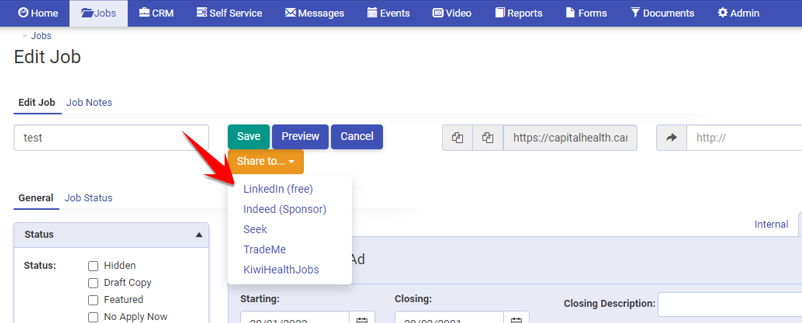 3. LinkedIn Options box will appear. Tick 'Share this job to LinkedIn'
4. Most of the fields about the job are auto populated.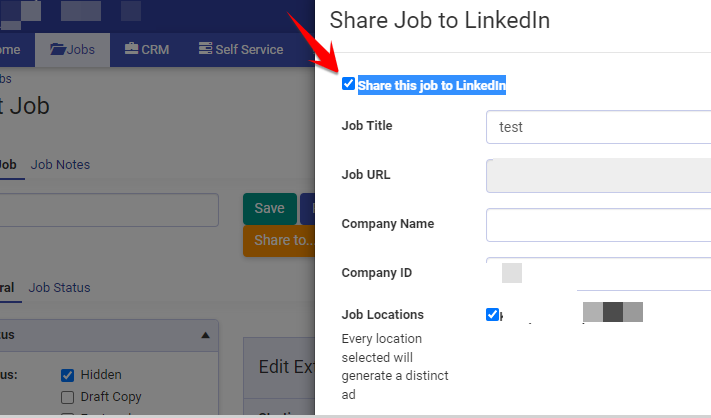 5. Complete all the fields and once done, click Save button
6. Message will appear that LinkedIn info is saved successfully

7. The job will be posted to LinkedIn website. You can check under the company's Job list.