Go to the edit job page and click "Share To"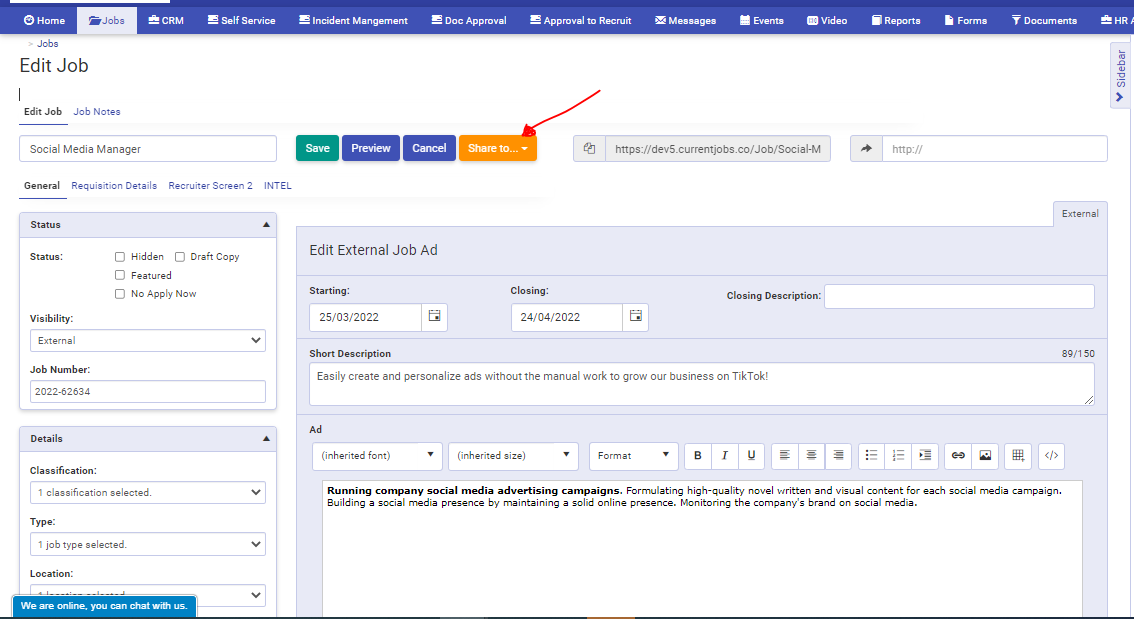 Select Seek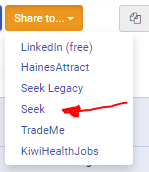 Fill out the Seek form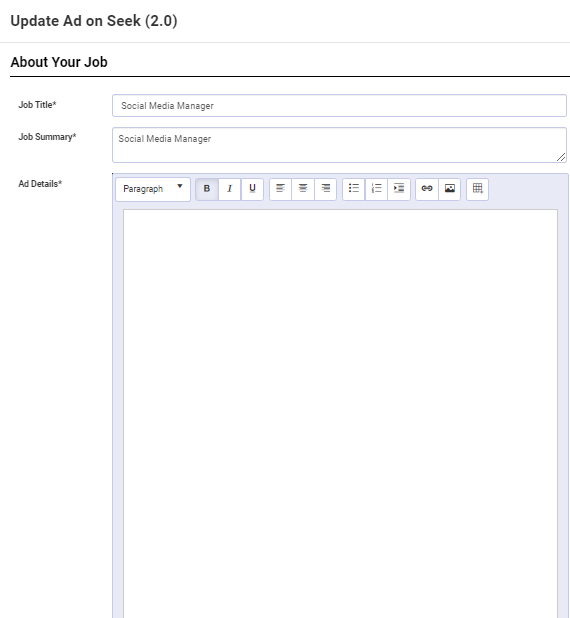 The fields are:
Job Title*

Job Summary*

Ad Details*

Start Date*

-

You have the option to assign a future start date in Seek.

Closing Date*

Location*

Category*

Work Type*

Video URL

–

should be a YouTube link

Video Position

–

options are Above or Below the job ad details.

Contact Name*

Contact Email*

Contact Phone

Pay Type

–

can be Hourly, Salaried or Salaried Commission

Description

Minimum

Maximum

Billing Reference

Ad Type

–

under Ad Type, there are three options: Classic, Standout and Premium.

When Standout is selected, user will be required to fill out Key Selling Points:

Please refer to ad product features: https://developer.seek.com/use-cases/job-posting/ad-selection/panel#supporting-features
Which eventually points to here: https://developer.seek.com/schema/#/named-type/PositionFormattedDescriptionIdentifier
It's also mentioned in the FLAPI migration guide: https://developer.seek.com/migration-guides/job-posting-api/phase-4-managing-job-ads#data-structure-comparison
Selling points should appear on the posting flow right after branding when Standout or Premium is chosen
Once all fields are completed, click Save at the bottom of the Seek form

A confirmation statement that job was successfully posted to Seek will pop up on the upper right-hand side of the page.

Then you will be directed back to the edit job page where when you click Share To, Seek option is marked which means job has been saved.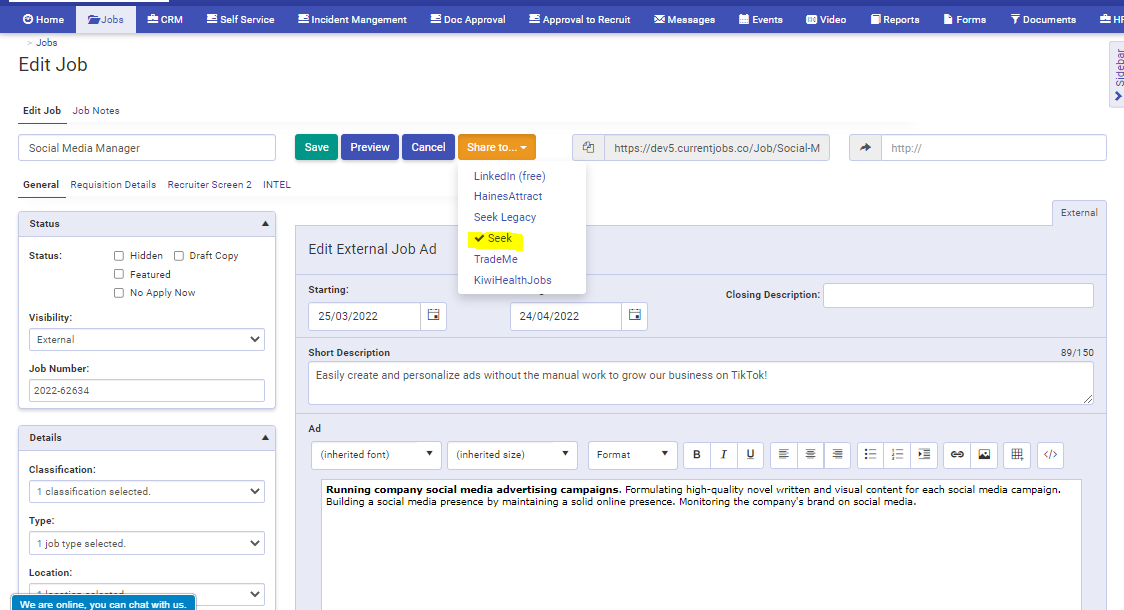 When you click on it, you will see the Seek Ad Link: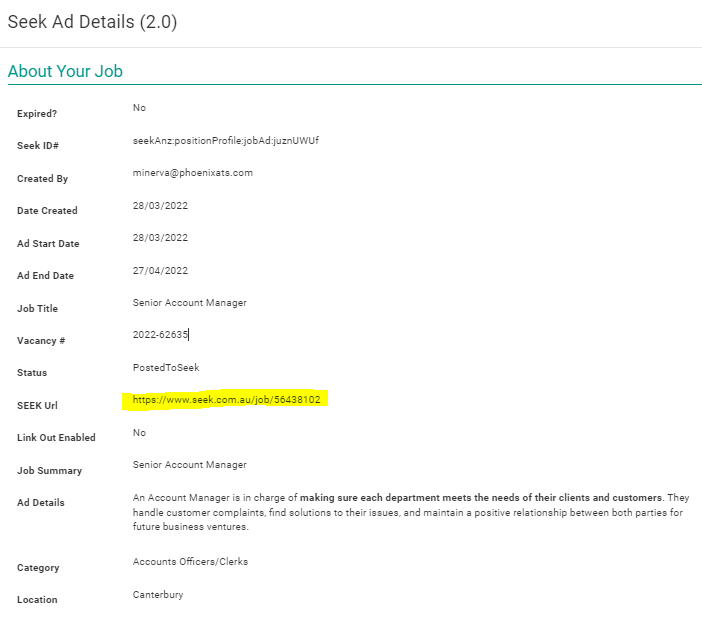 Click on the link and you will be directed to Seek page with the live ad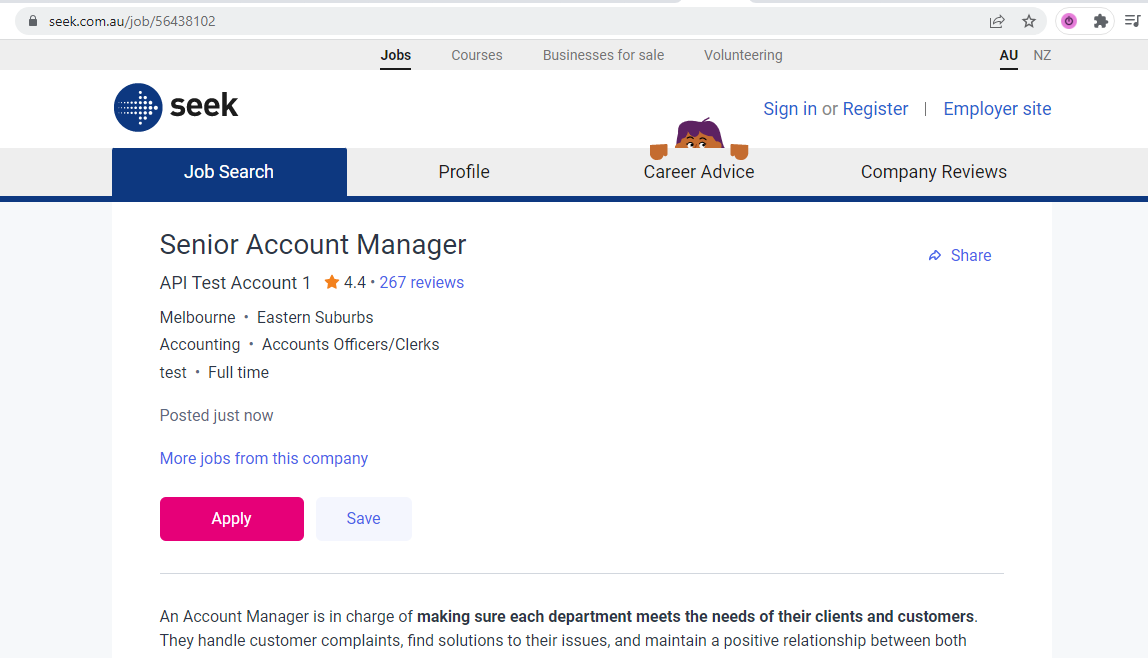 ----------------------------------------------------------------------------------------------------