The Events Dashboard:

Current – In this column you will see all the current/available events.
Under the Events name you will see it's specific details by clicking the horizontal lines.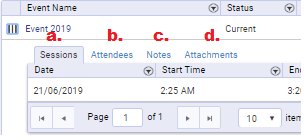 a. Sessions – This is where you can see the time slots
b. Attendees – In this column you will see the attendees' status.
b.1 Invited – If the attendee didn't accept the invitation yet,
b.2 Confirmed -If the attendee confirmed for a time slot.
b.3 Declined – If the attendee declines the invitation.
c. Notes- This is different from the notes for invitees
d. Attachments – Attached files are listed in this column.
Calendar – In this column you can see all the saved events and time slots.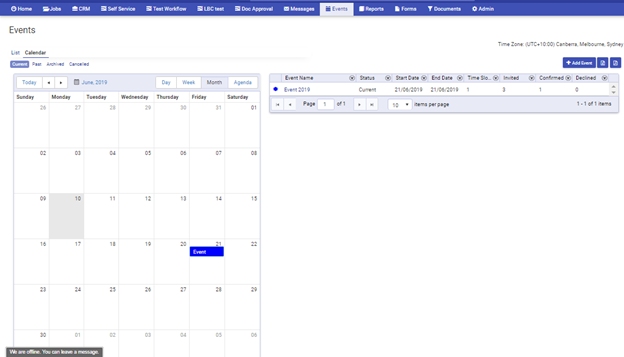 How to Cancel, Archived, Unarchived and Copy an Event: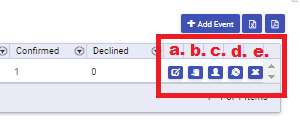 From the events dashboard you will have the option to cancel, archived, unarchived and copy the event by:
Edit – click this icon to edit the event.
Copy Event – click this icon to copy the event.
Note:
The details that will be copied are the TITLE and the TIME SLOTS of the event
You need to type new notes, add manager and location.
c. View Attendees – click this icon to view the status of the invitation for the attendees.
Archive Event – click this icon to archived the event
Note:
If you want to UNARCHIVED the event:

Go to Archived column
Select "Unarchive Event" icon.

Cancel Event – click this icon to cancel the event. All cancelled event will be in cancelled column
Note:
Once the event is cancelled the only way to put it back to current column is to COPY the event by clicking the "Copy Event" icon.