Using RefCheck
Send to RefCheck
When your selected candidate or candidates are ready to have references checks this is done from within the job screen.
Select the candidates to be reference checked and then click on the Send to MyRefCheck right hand menu item. This is usually at the bottom right of the screen.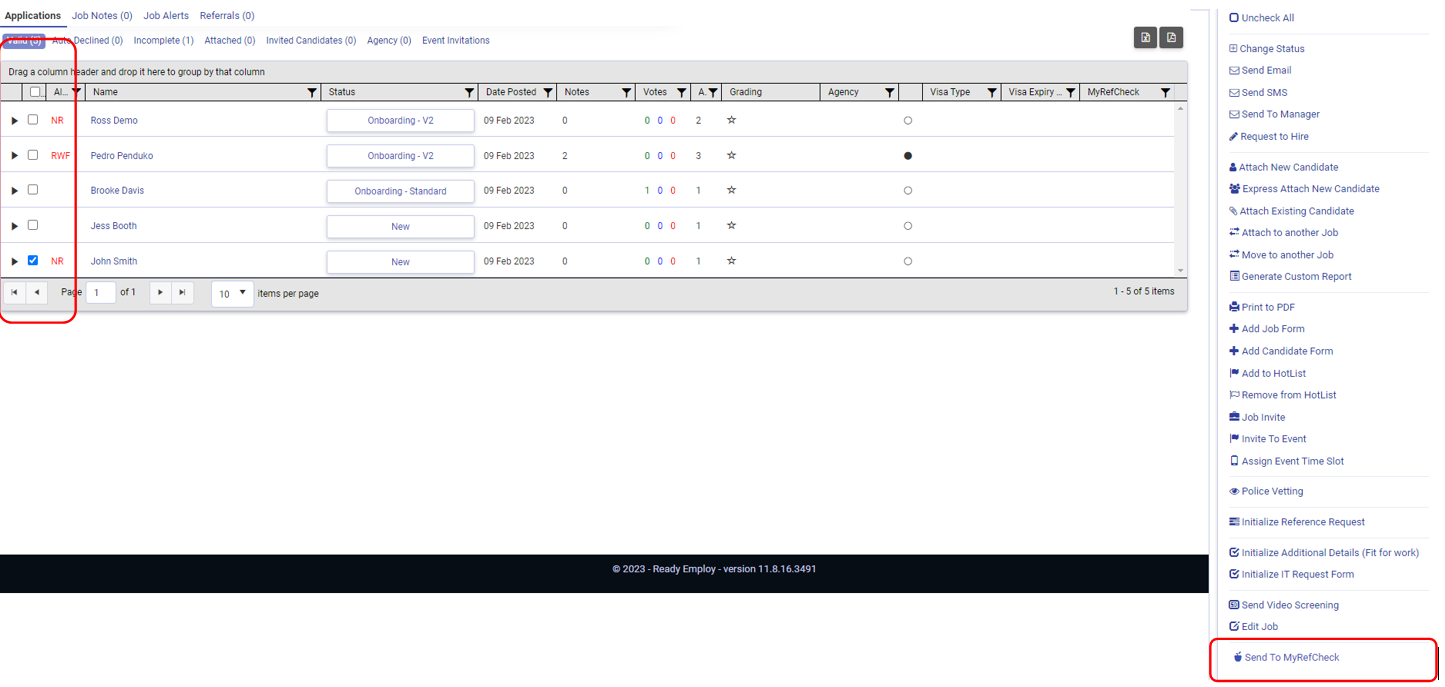 A modal will be presented to allow you to Select which RefCheck project or journey to use. On clicking send the reference check process will begin and an email sent to the candidates to prompt them to complete the referee request form.

Monitor progress
Once the Reference checking process has been started the status of the referee collection and referee action will be presented in the far right of the employ information row.

Expanding the candidate row will show the tabs for the information about the candidate progress through RefCheck in more detail. This tab is usually on the far right and may need to be scrolled to locate if many components are configured withing the ATS module.
Drilling down allows you to view the detail of the referees and their responses as they are returned.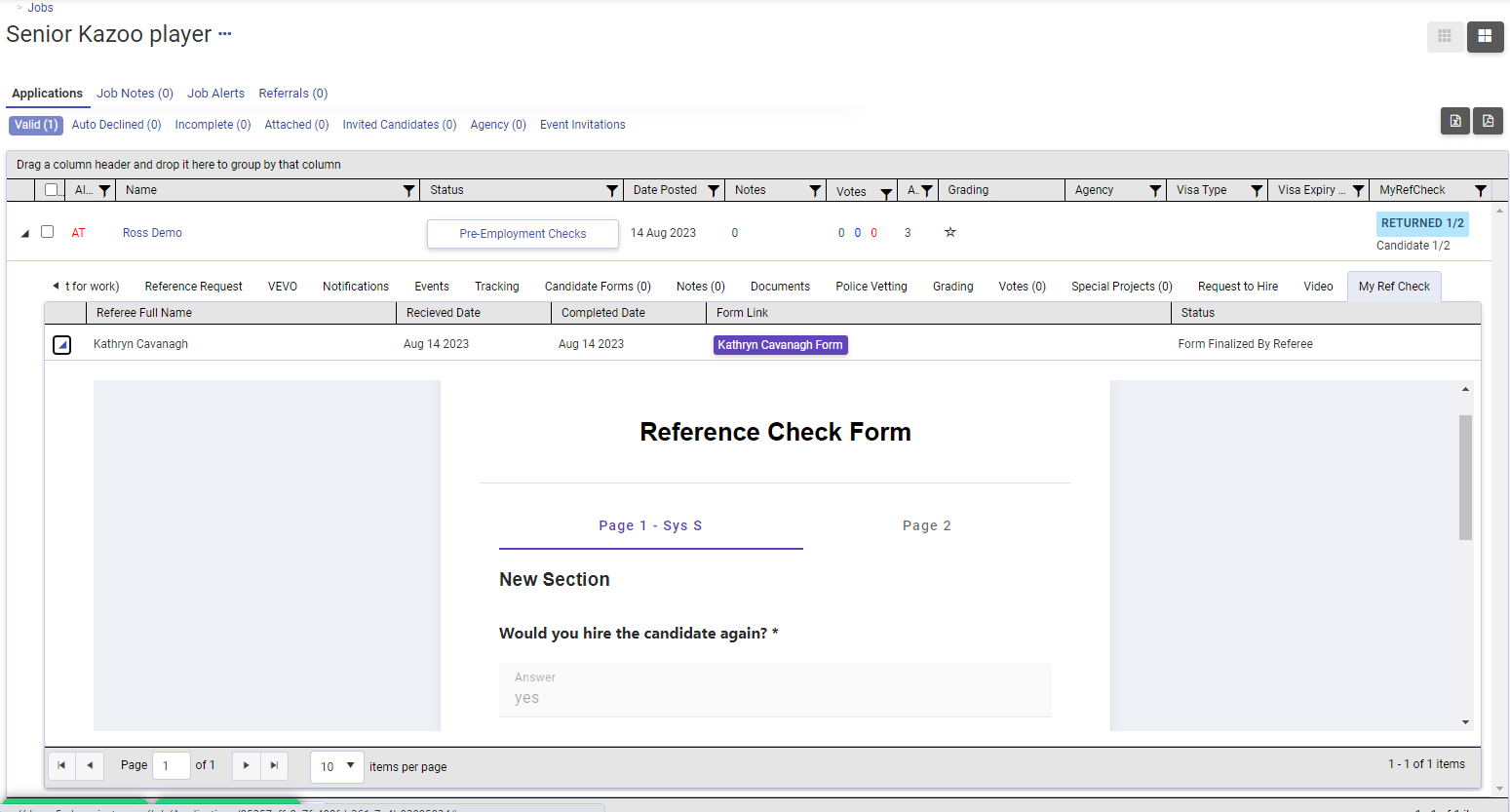 Review results
The results of the reference checks are presented when sufficient referees have responded. Colour on the progress indicator will change to reflect the status of the reference check process. It will be blue while in progress but will turn to red if a negative outcome is detected.
Our IP detection will identify if the email addresses used to submit the referee form matches that of the candidate when completing the referee request form. Additionally, a red X will appear in the alert column of the RefCheck Tab. This allows further inquiry as to the cause of the alert.

When all references have been completed with a positive outcome the colour will update to green and the tracking will indicate the minimum number of referees has completed their responses. The detail of the responses are available in the My RefCheck tab for the candidate.