Default project configuration
A default project is created as part of the linking ready Employ to RefCheck. This has all the key touchpoints for a standard reference check workflow however the content is very basic.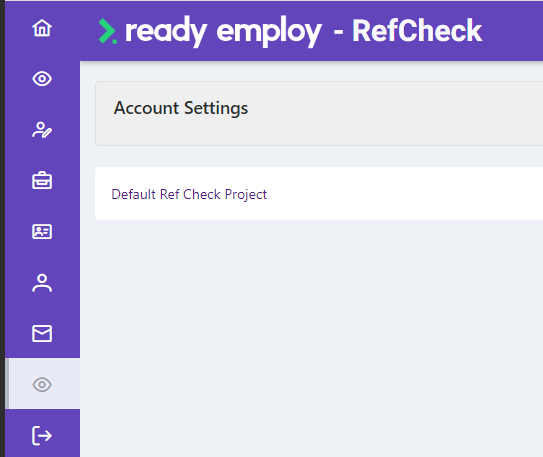 Each of these touchpoints should be reviewed and updated in the default project to align to the organisation brand and content needed for your recruitment process.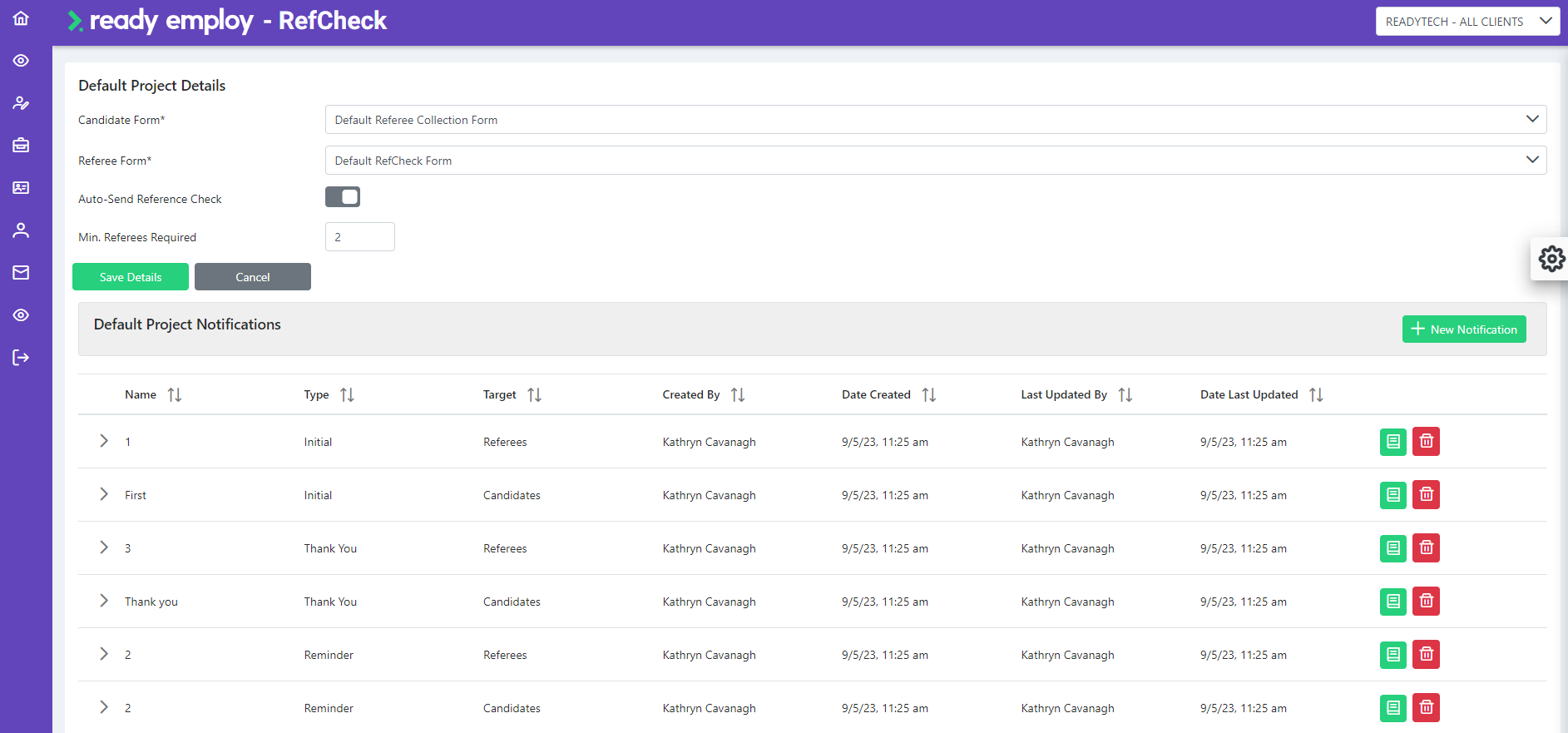 Clicking the green edit icon allows each step within the project to be customised.
As with other Ready Employ projects for recruitment and onboarding the notifications are customisable and allow the use of delays and smart tags within the body to powerfully customise the experience for the recipient.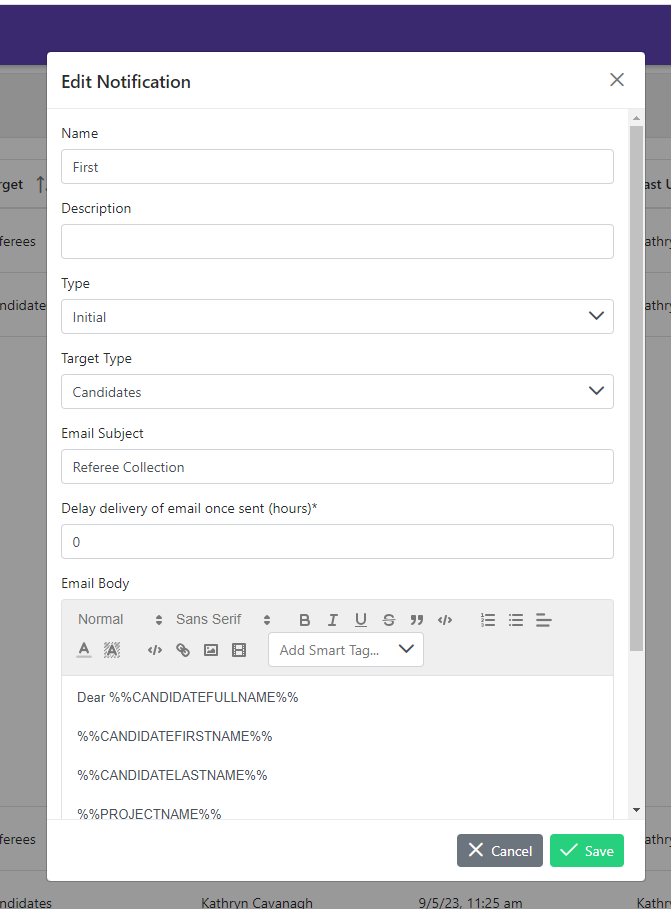 The Forms for references information collection are saved as a collection and can be edited from the Forms area.