Edit Forms
Forms are the key collection method for information from both candidates and referees. Strong consideration should be given to the information needed to progress the reference checking process smoothly and to the information needed to decide about a candidate's application.

The grey button on the right-hand side opens the edit function for the Forms that are part of the default project.
The key information about the form forms the top panel and is editable. This will update the way the form is displayed within the RefCheck project and the target audience. The title of the form is displayed in the public facing form.
The second panel controls the number of pages and names of those pages. Sections are available within the form builder as in other Ready Employ Forms.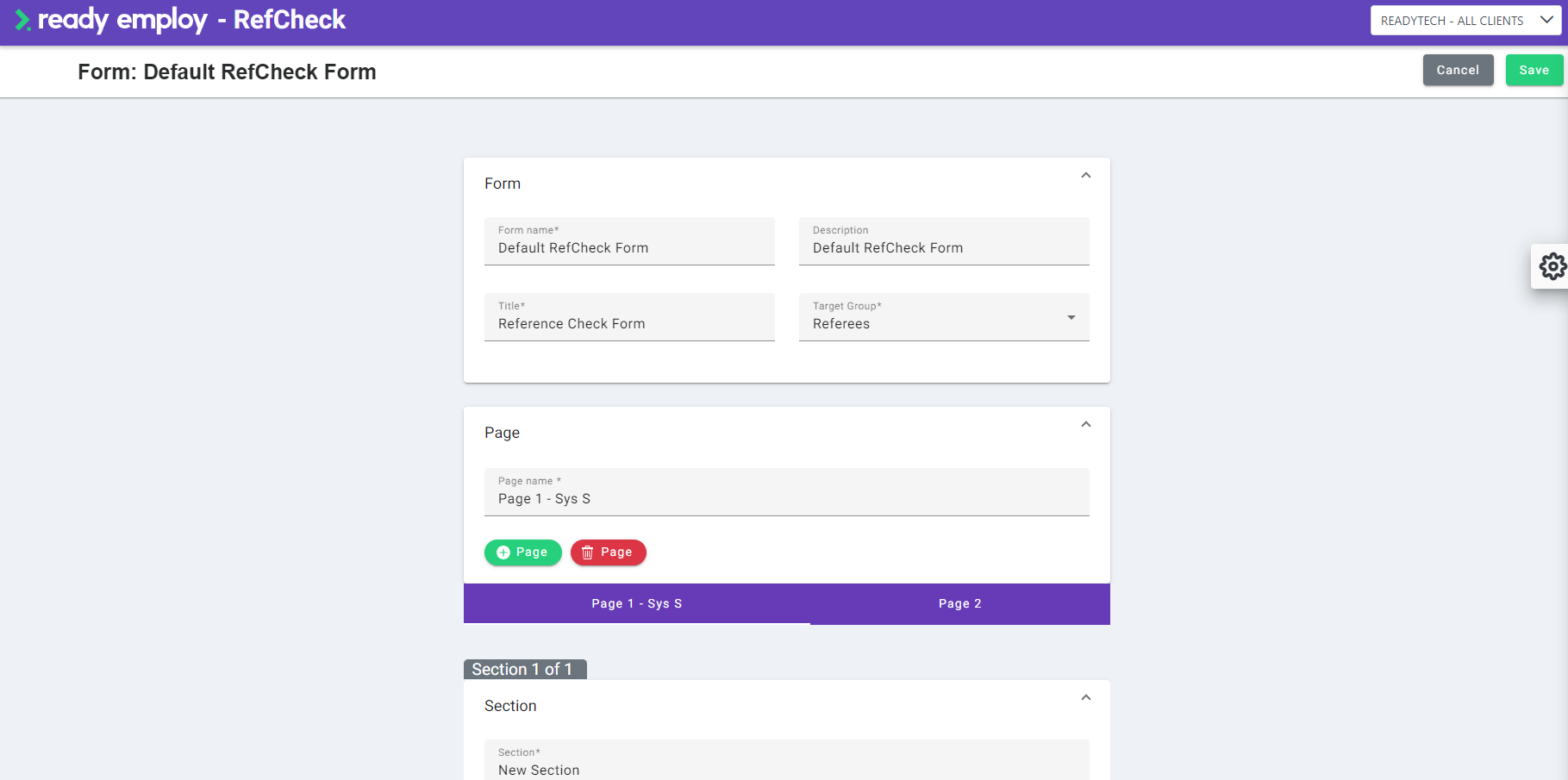 To edit or add questions click on the question tile
This will enable more options. The content of the question can be edited, changes to the question type can be selected from the top right-hand drop-down menu. The grey button bottom left enables the adding of a new question. This will appear below the currently selected Question tile.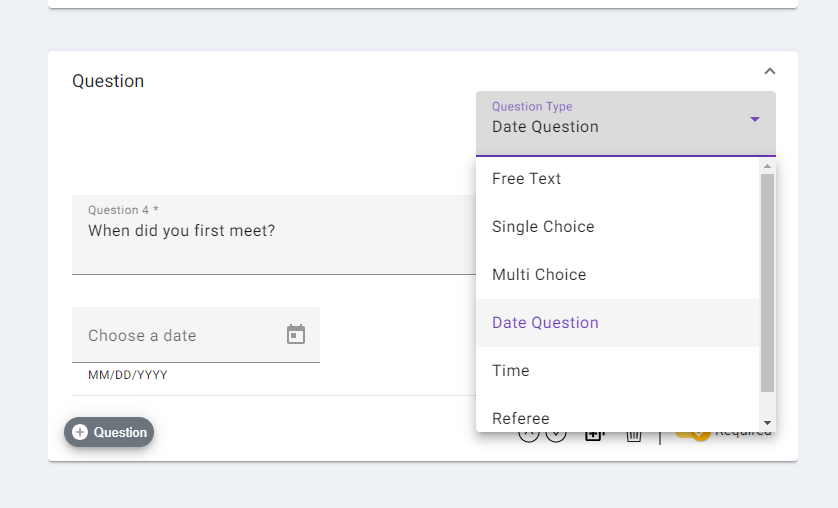 Question order can be edited using the arrows in the bottom right control area. Questions can be copied and deleted. This is also where setting a question as required for completion of the form for submission is controlled.