RefCheck Configuration
Logging in
Use the launch Ref Check button from in the reference Check Integration settings or navigate to https://refcheck.phoenixats.com/#/login to log in.

The RefCheck log in page will prompt for a user name and password. This is your Ready Employ User name and password as the Ready Employ Super Admin. This should match what you entered when enabling RefCheck in System Settings.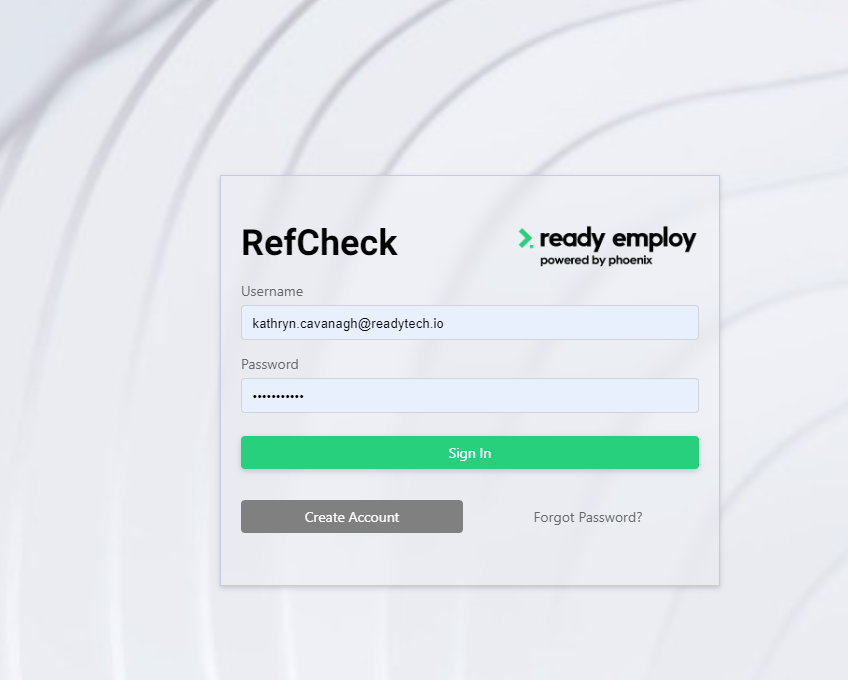 Landing page
On log in you will be presented with the RefCheck tracker page. This is the main overview of all Reference check requests. Activity and progress is shown here, and simple actions can be done.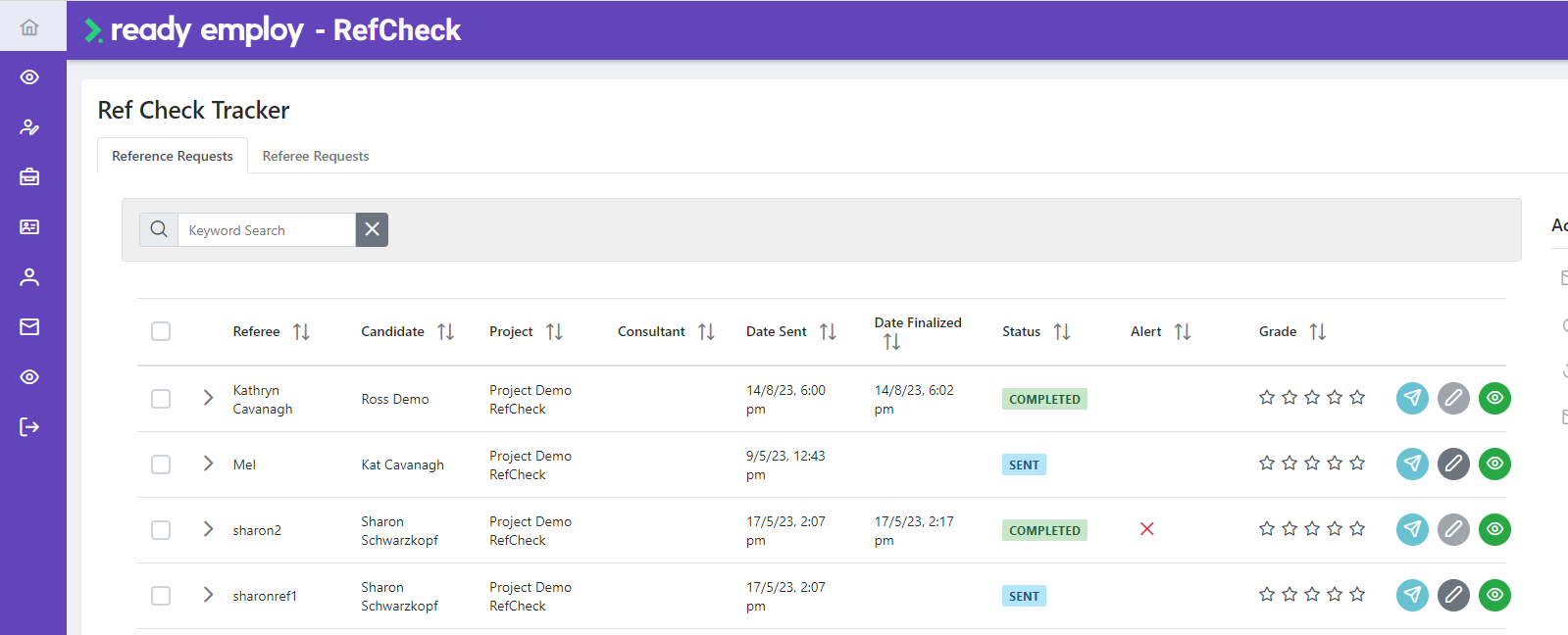 Expanding the row shows additional detail about the Reference including notifications sent, score, and completion status. A PDF of the summary can be shared if needed for specific information shared by a referee to be sent to decision makers. The responses are also available in the RefCheck tab within the Job screen for the candidate.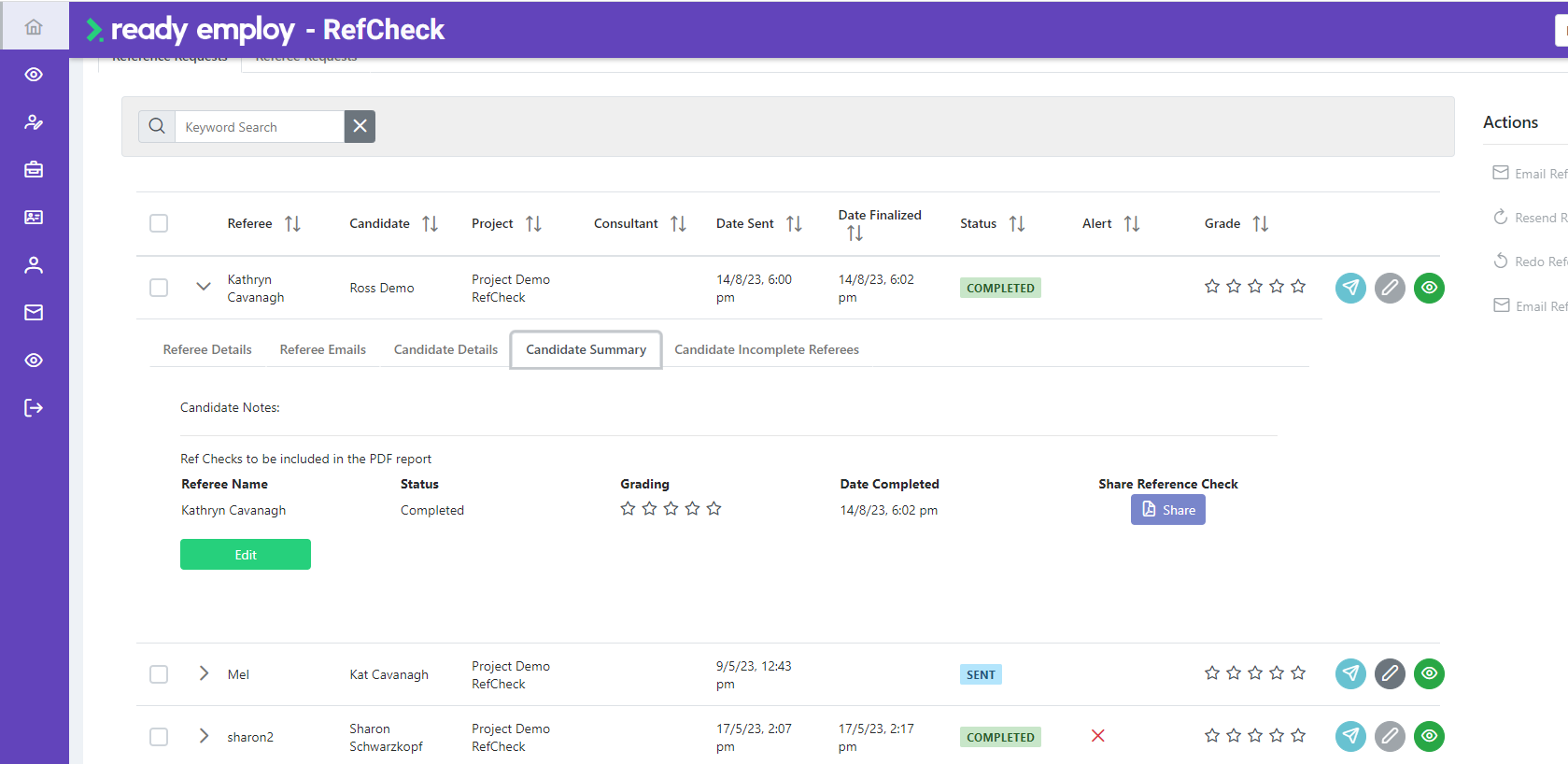 Navigation using the left hand tabs to the pages for specific configurations.
Adding users
Additional users can be added in the users page.

You can set their password for first log in and selecting their level of access needed. Most users will not require access to the RefCheck site as the progress tracking and results are available in the RefCheck Tab with the Jobs screen.