Jobs posted in the Phoenix system can be shared to third-party job boards such as Trade Me. If your system is not yet integrated with Trade Me, please contact the support team to request for integration. A Trade Me representative will contact you as well for authorization process.
Once your Phoenix system is integrated to your Trade Me account, your job posts can be easily shared to Trade Me job board. Below are the steps to share your jobs to Trade Me:
Posting Jobs to Trade Me
1. From the Job Edit page, click on the "Share To.." button.
2. Click on "Trade Me".
3. Complete the fields in the Trade Me Options box.
4. Click on "Save" button.
After saving, your job will be live in Trade Me job board in few minutes.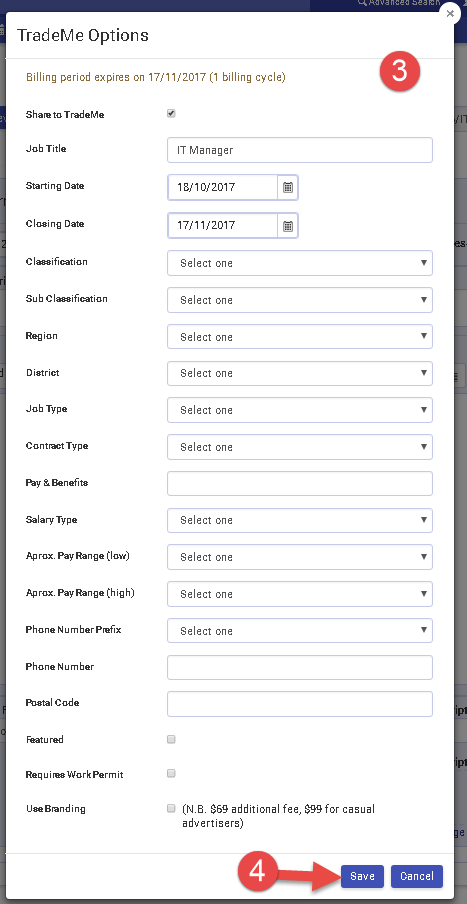 Note:
There will be a notification when an update/edit has been done from the job vacancy manager/backend which allows the user to update the job details in Trade Me.
For Trade Me the changes or update will reflect after an hour.