We have now an option, via the careers site, for candidates and users to Refer a Friend they know, who is qualified for the job. This option is available for Internal job board only.
The below procedures shows how to use this function:
1. Access your career site and log in.
2. Click Vacancies to show the list of active jobs
3. To the right of the Job title, you will see 'Refer a Friend', just below the 'Add to Watchlist' option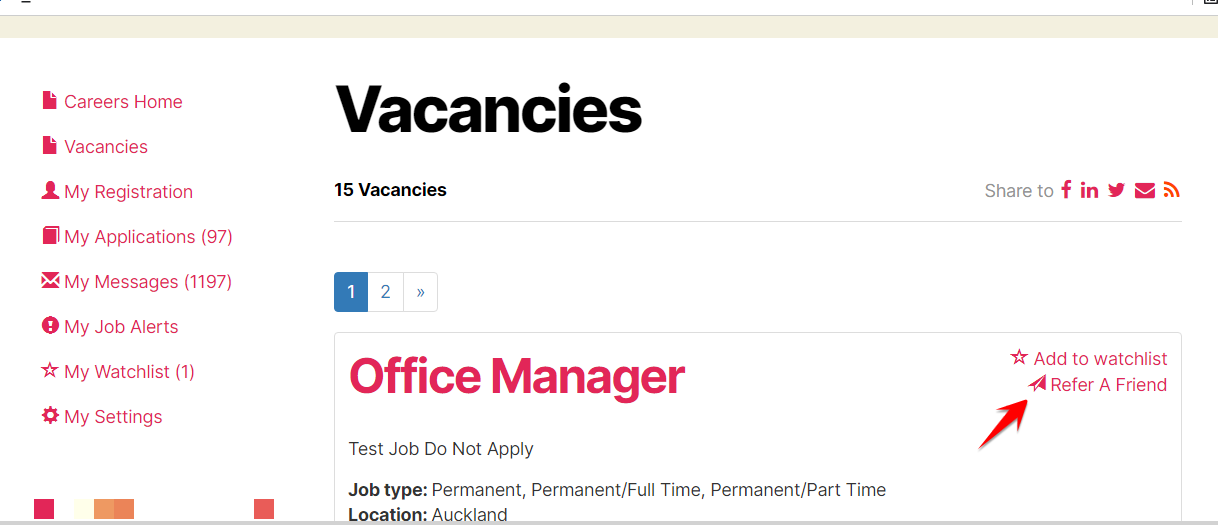 4. Click 'Refer a Friend' and a dialog box will open, where you need to enter your friend's details and upload their CV. Click 'Send' button when completed.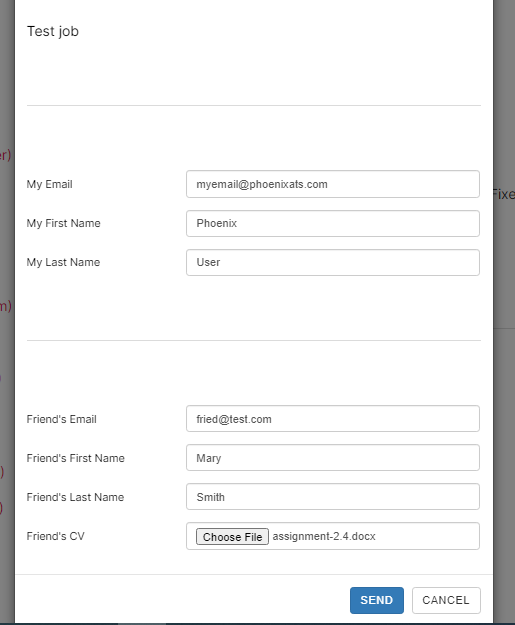 5. A message will appear: 'Thank you for your referral' which indicates that the referral was successful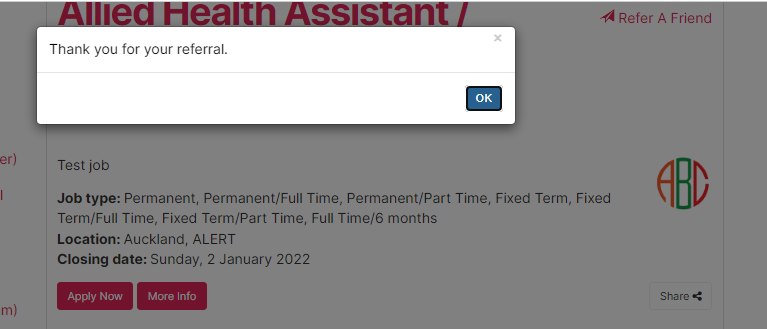 NOTE: Please note that you can update the Message to appear after sending. Access your back end URL followed by /SystemSetting/ReferralSettings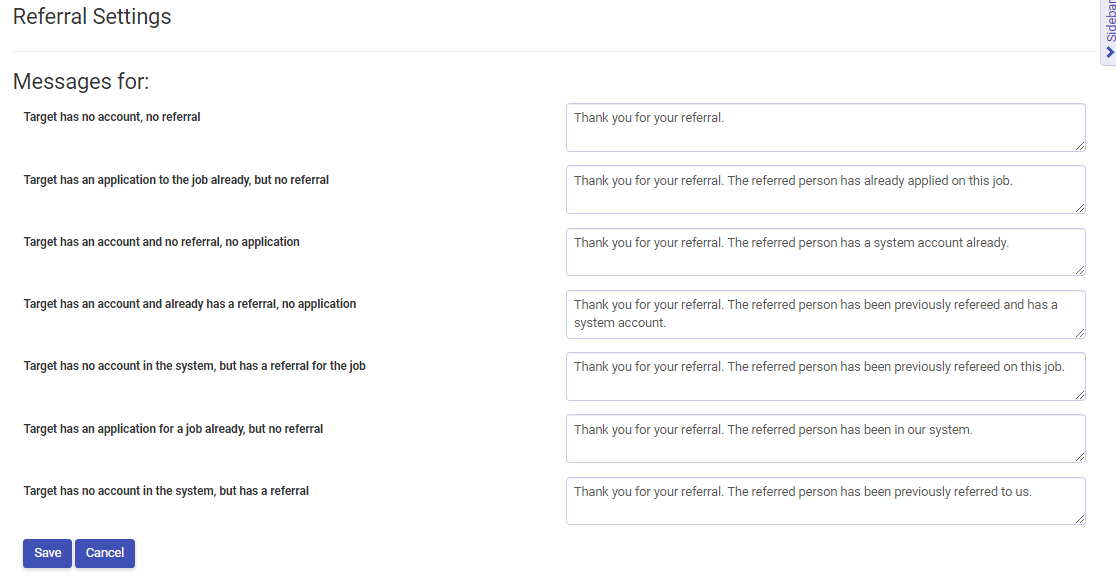 6. The referred candidate will receive a notification via email indicating they have been referred to a specific job
7. The candidate will then be included in the list of Referred candidates for that specific job. To verify that, access the job candidate list page and click on the 'Referrals' tab.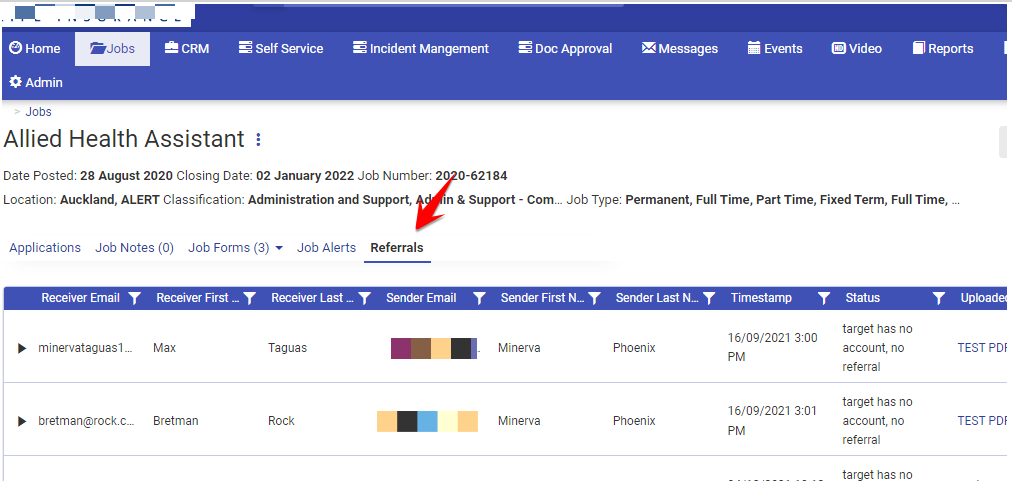 8. You can also view a complete list of candidates that were referred in CRM. Go to CRM > Referrals