To make the Checking of Visa details for candidates more relevant to only those who have been screened to be a likely good fit we have made VEVO available within Special projects. This allows for the Ready Employ Administrator to create custom forms to gather VEVO check information required and for these to be used within Onboarding journeys via the Self service module.
To use VEVO in Self service create a new Special project form to gather the VEVO information from the candidate.

The VEVO special question type is available within the Special project forms editing function.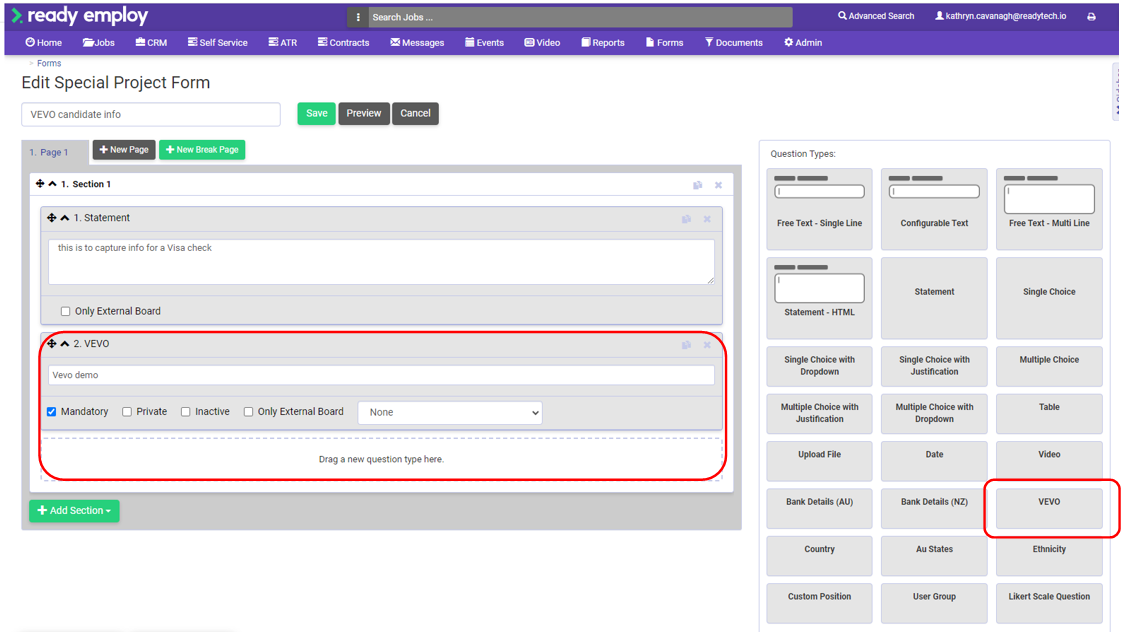 Once the form is created then a new Special project can be created to manage the workflow around the Form to gather the information and process the Check.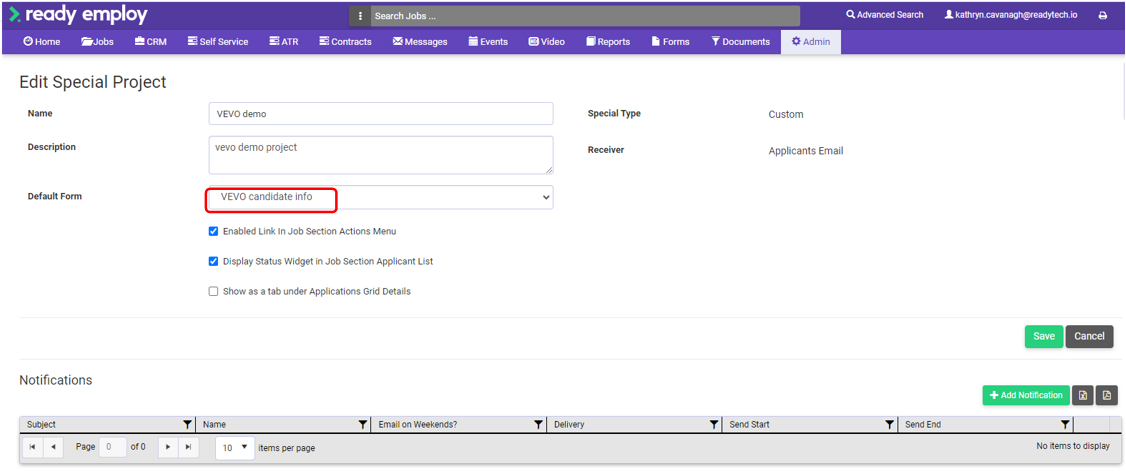 Once this is created then it can be added to the tracking steps and tracking templates if VEVO evaluation is to be handled separately to an Onboarding journey. This may be for additional screening of candidates before an offer is made.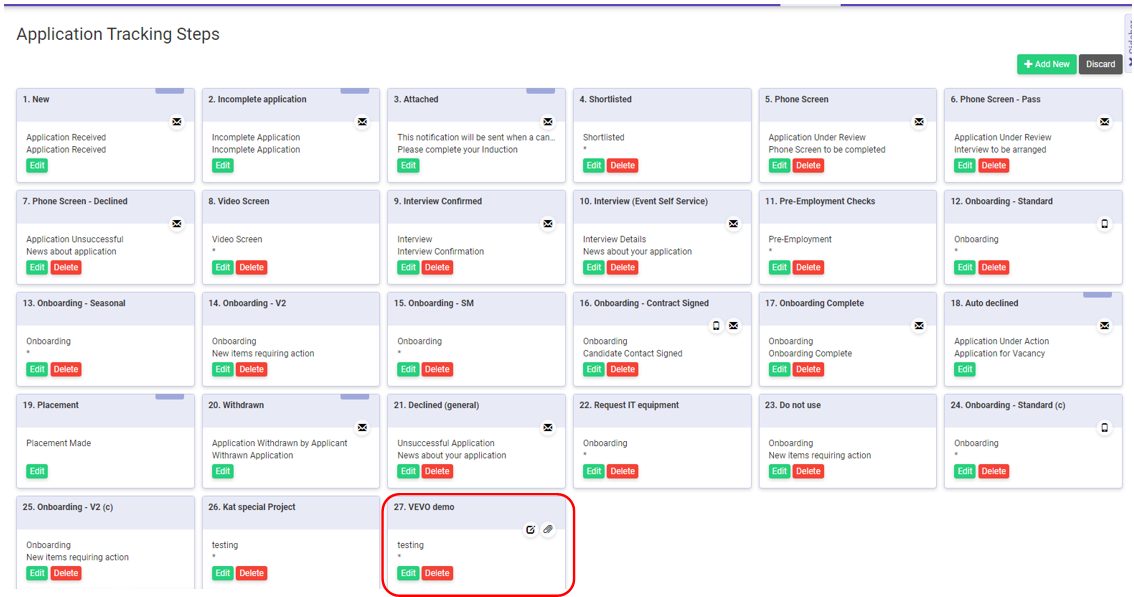 Additionally, the form can be added to existing self service projects in the forms area of the appropriate page and section.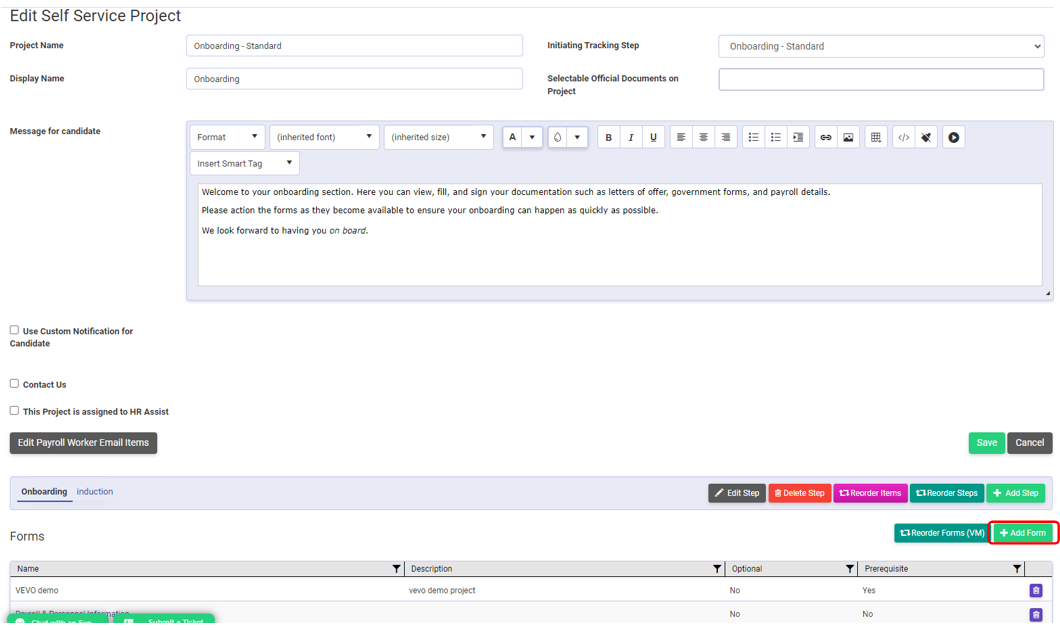 Selecting add Form opens the dialog box to select the form and the handing of it.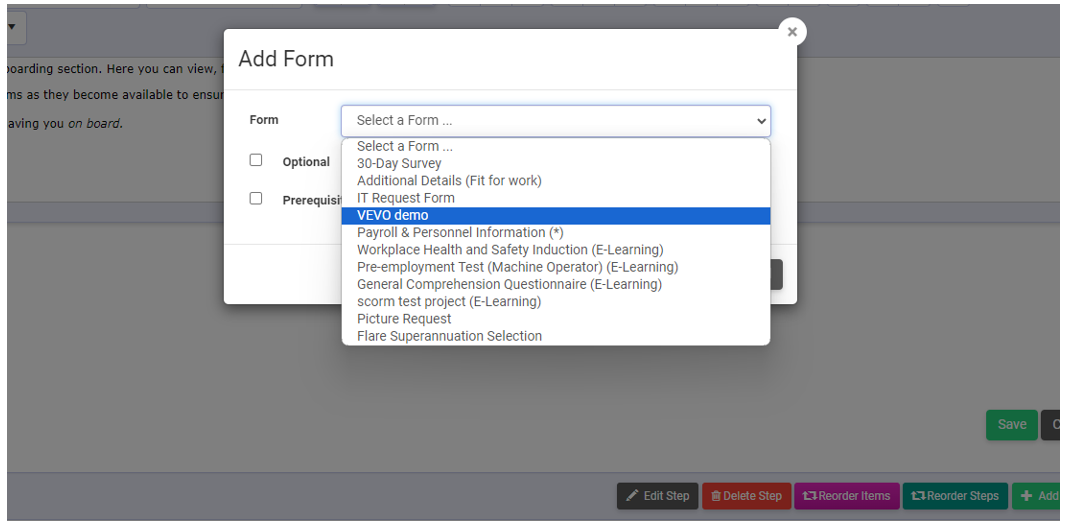 Once added the form is part of the self-service journey.