To initiate Onboarding on the selected applicant/s, follow the steps below:
1. Go to the vacancy and locate the applicant/s you wish to on-board. Change their status to the tracking step that initiates the on-boarding process.


2. Go to SELF SERVICE and select the onboarding project from the sub-menu options and locate your new recruit.

You will see that the status of the newly onboarding candidate is "None"

3. You have 3 options to release the forms and documents to the new recruit
1. To release all forms/docs, select NONE in the status column > Then, select the option to send (usually Stage 1) and SAVE.

2. Open the forms and document area by clicking on the three lines to the left of their name and select the forms/documents you wish to send. Next, from the Actions menu, select SEND SELECTED FORMS & DOCS. You can select 1 or all forms/docs to send.
3. Click "Check All" from the actions menu, select "Change Status" and choose On-boarding package. This will help clients to initialize the whole On-boarding package to multiple candidates all at once.

4. After selecting SEND, you will see a preview of your forms/docs before they are sent. You can edit the RSVP date and where you have a document to attach from your hard drive you can name your document and select a file to attach.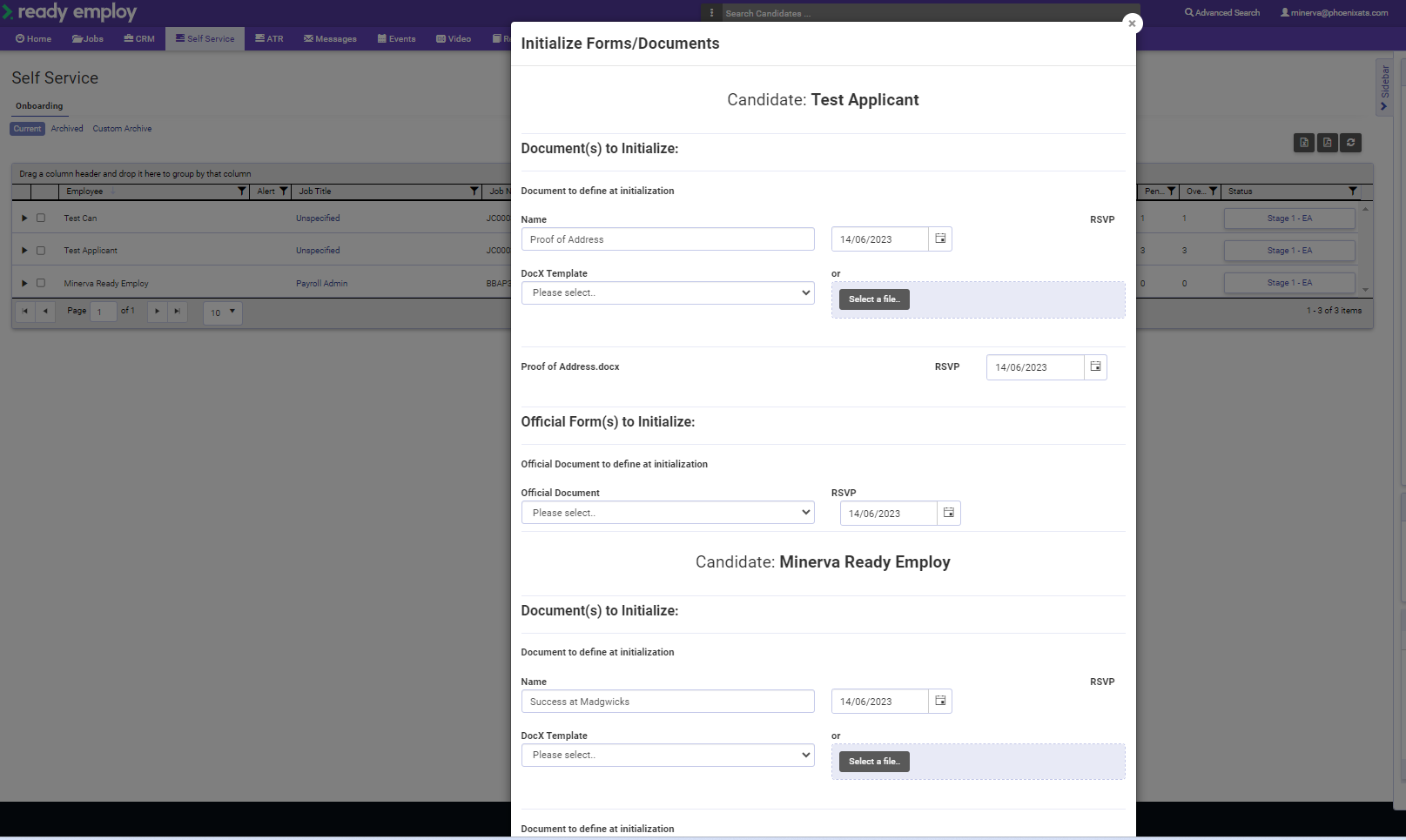 5. Initialize your project once you are satisfied all aspects are correct. This will generate an email to the new recruit and make available in the new recruits' job centre all your selected forms/docs.
6. The RSVP can be changed according to your desired date.
Just click on the Calendar icon and you can choose RSVP:

You can also change RSVP all at once: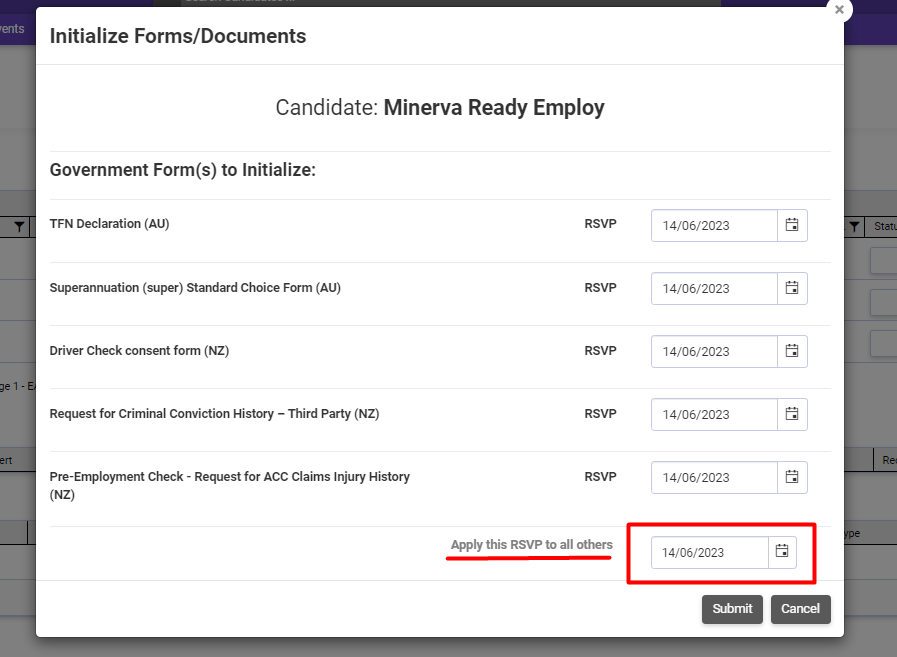 Go to this link to learn how to View Completed Self Service Forms/Docs (On-Boarding).
If you are an admin user and want to learn how to Setup a Self-Service Project, click HERE.