Leverage the Flare super selection capability to minimise the risks associated with managing old style forms and present your organisations default fund simply. Remove the overhead in getting superannuation right and support stapled super funds with no additional configuration required.
Enable Flare Super Selection
Within the system setting page Flare Super Selection must be enabled to allow the flare super selection form to be set within onboarding.
To do this an administrator will need to check Flare integration within the third party integration options, create the flare connection, and enter the USI number for the company default super fund.
If the USI is not provided, no default super fund will be presented to new employees.
Connecting with Flare to provide super selection requires setting up company contact information.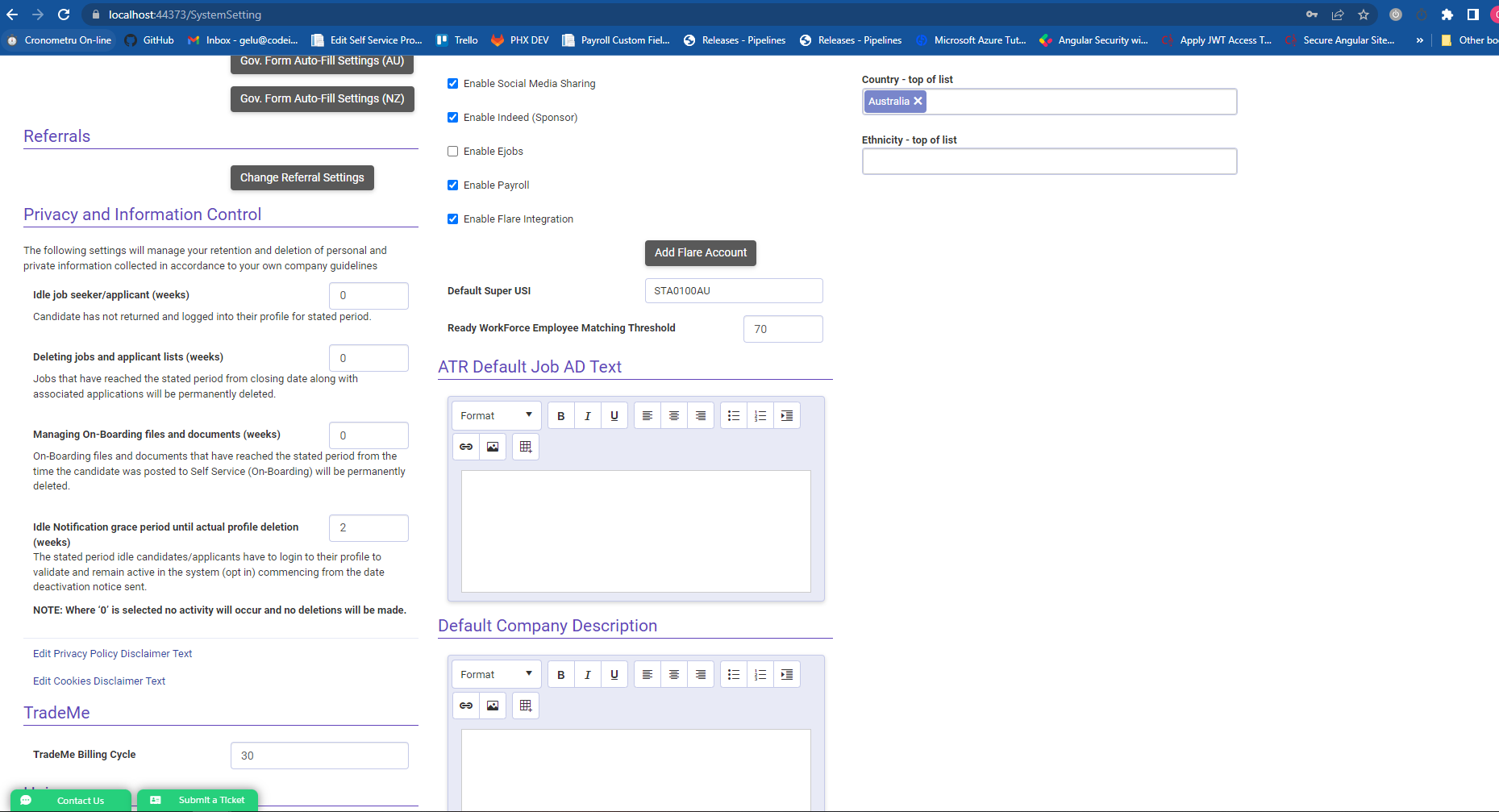 Select the Add Flare Account button to launch the form to enter your company contact details.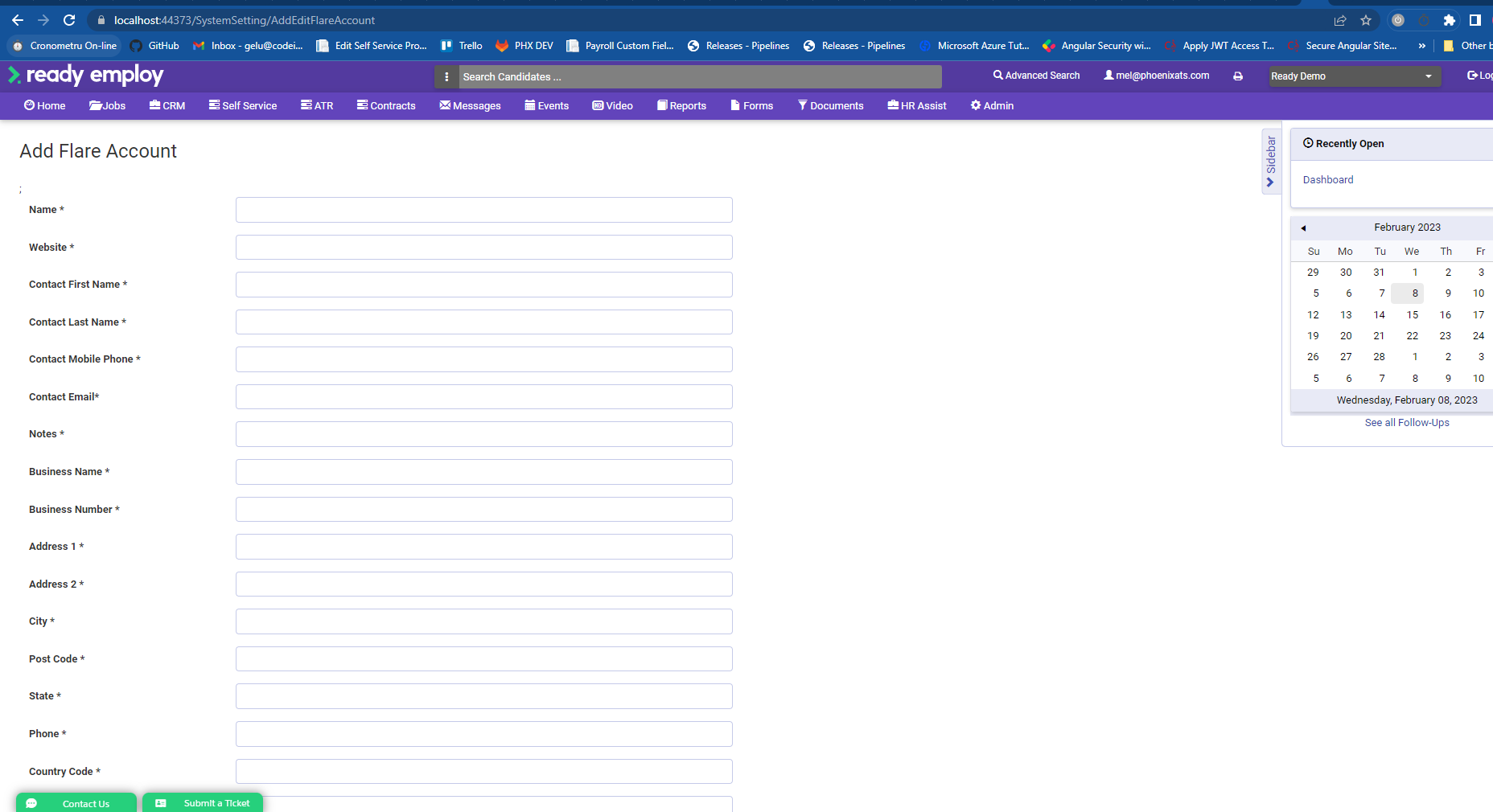 This links your company to Flare to provide Super Selection. Once this is populated the Update Flare Account button can be used to launch the form to capture changes in your company contact details.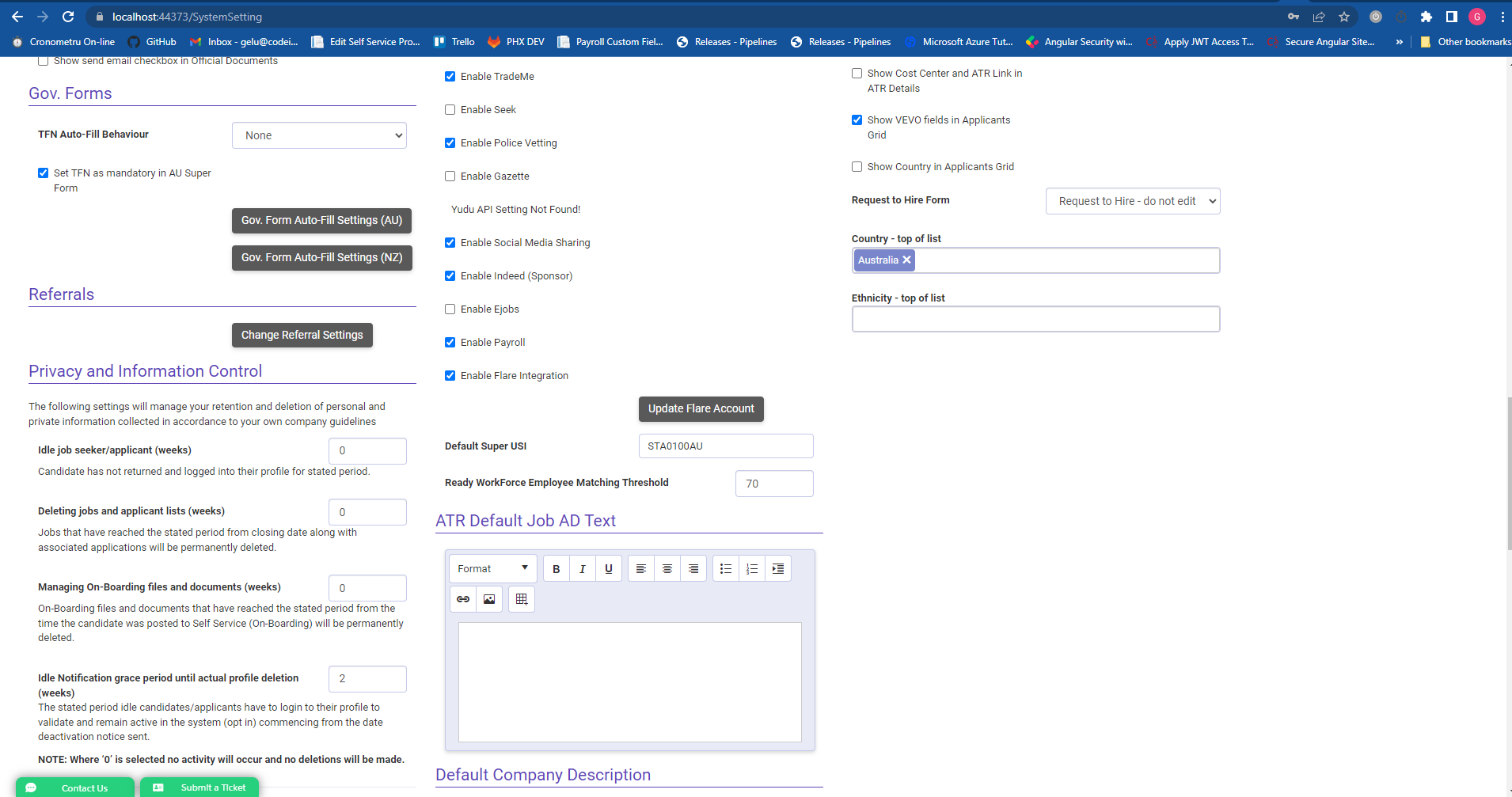 Add Flare super selection within Onboarding
Flare super selection is available
Go to Self Service Admin area

Select the onboarding journey
Flare is only available in Australia please ensure that you are updating Australia onboarding only.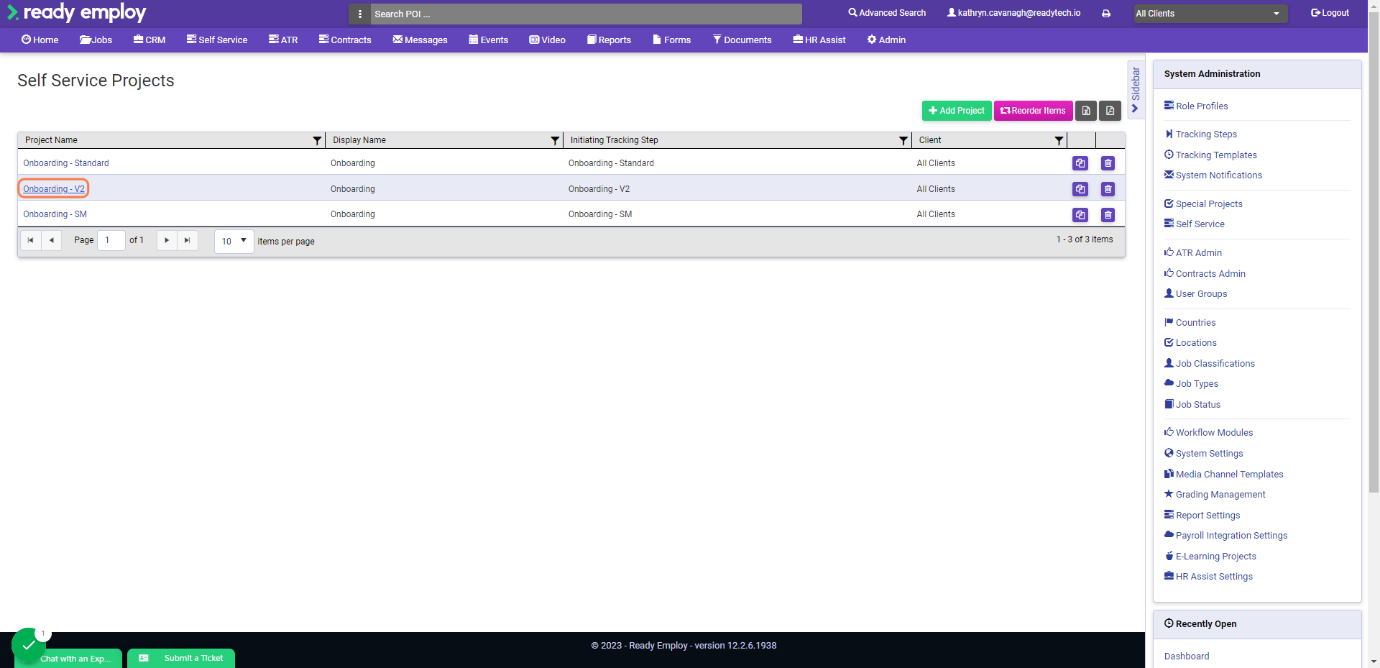 Click on Payroll Information

Go to the section for adding the Flare Super selection (this is usually payroll information)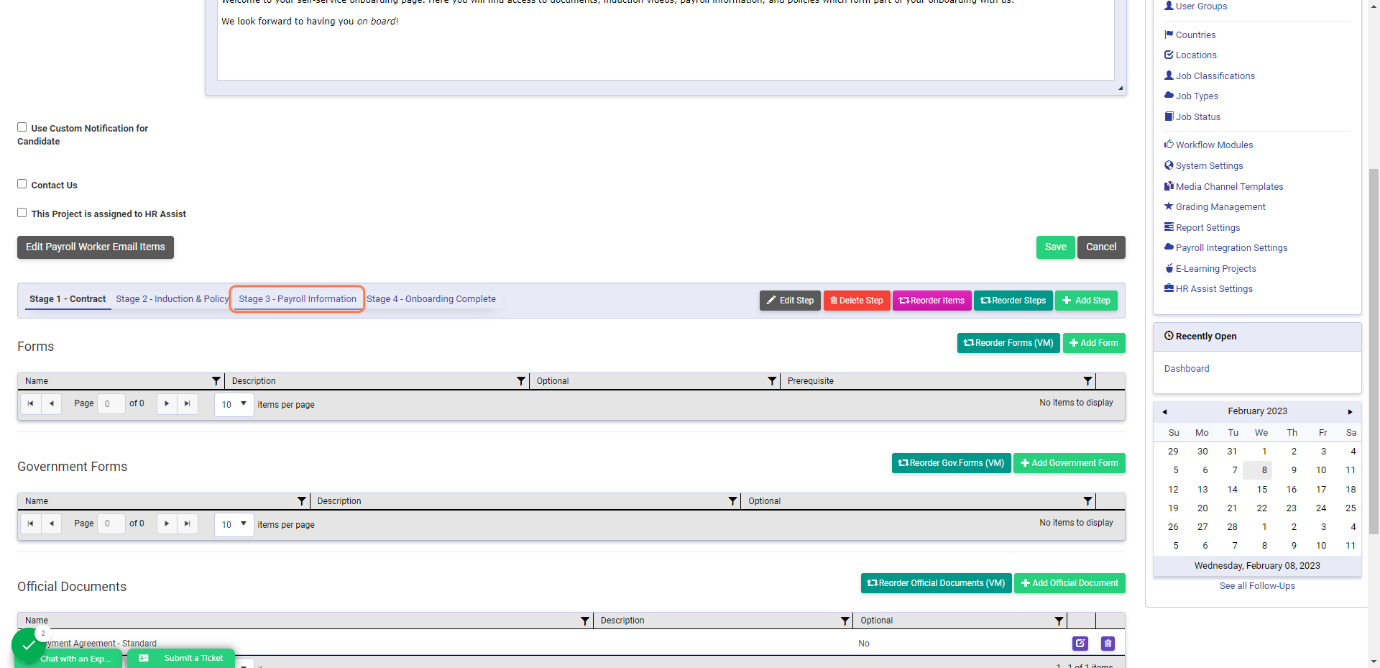 Click on Add Form
Flare is added as a form not a government form as previous methods for capturing information about Superannuation.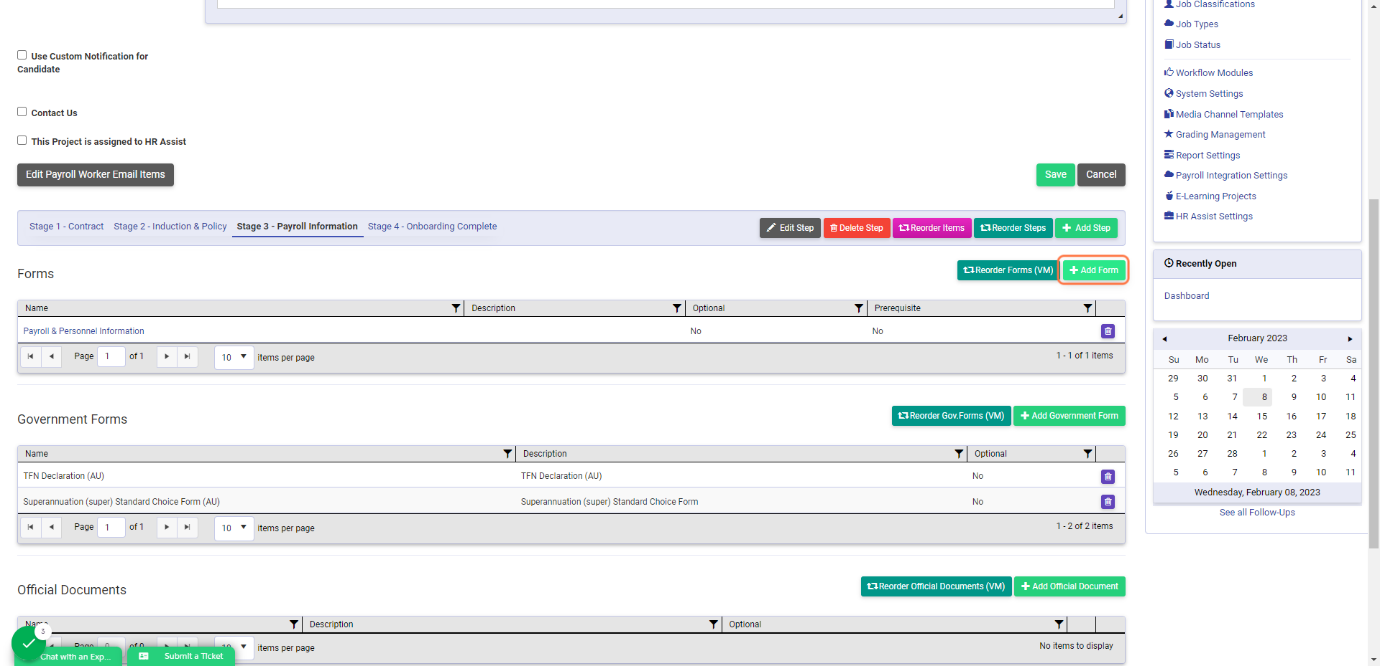 Click on Flare Superannuation Selection from Form
It is suggested to make the flare super selection a Prerequisite, so it is not missed within the onboarding actions by the new employee.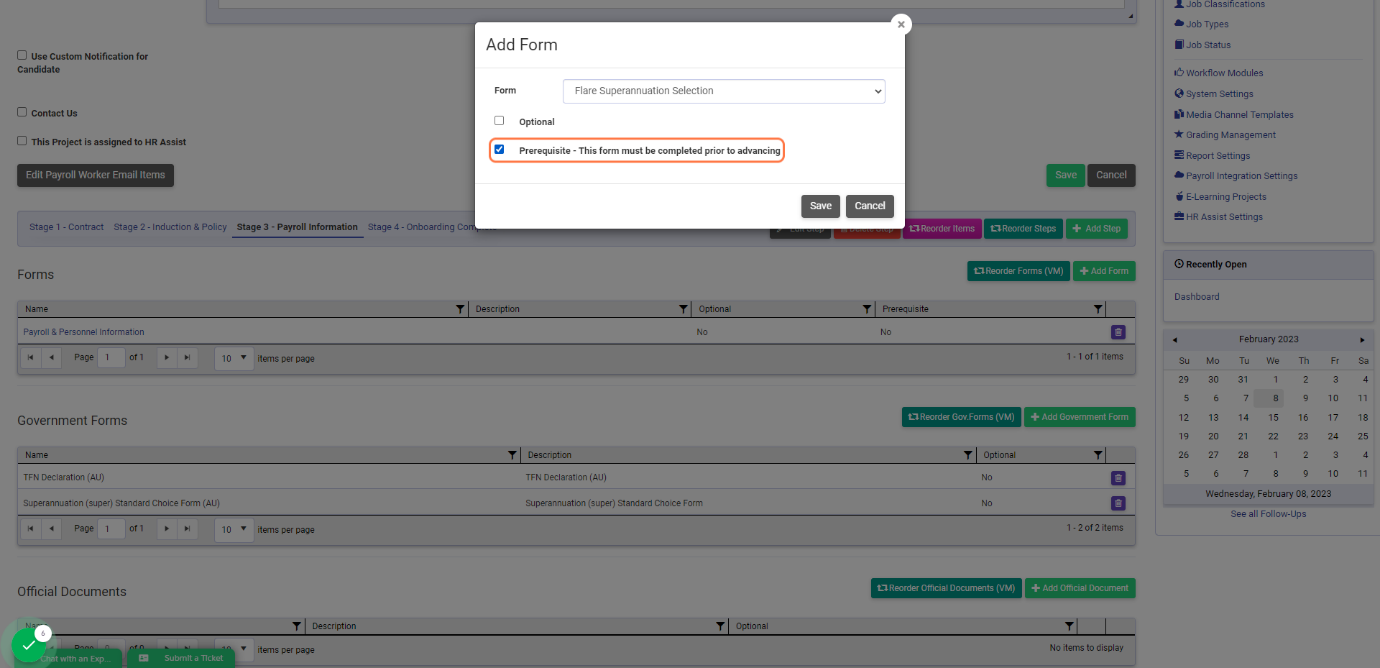 Save the changes