Processing Time Report generates information that contains the number of days between two different tracking steps. For example, from New to Interview or from Interview to Placement.
Processing Time Report can be filtered by Cost Centre, Classification, Contact, Job Type and by Location.
Below are the steps on how to generate Processing Time Report:
1. Go to Reports.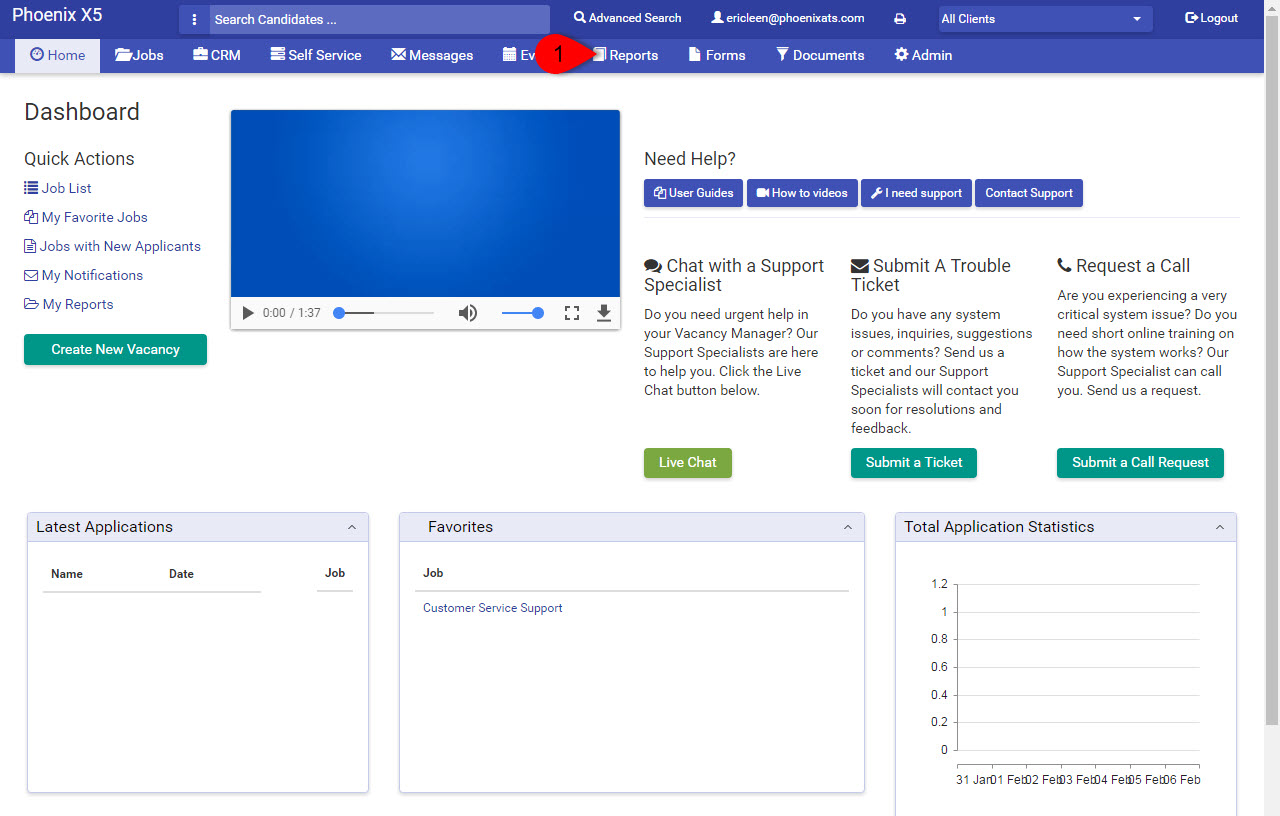 2. Among the five types of Processing Time reports, click one.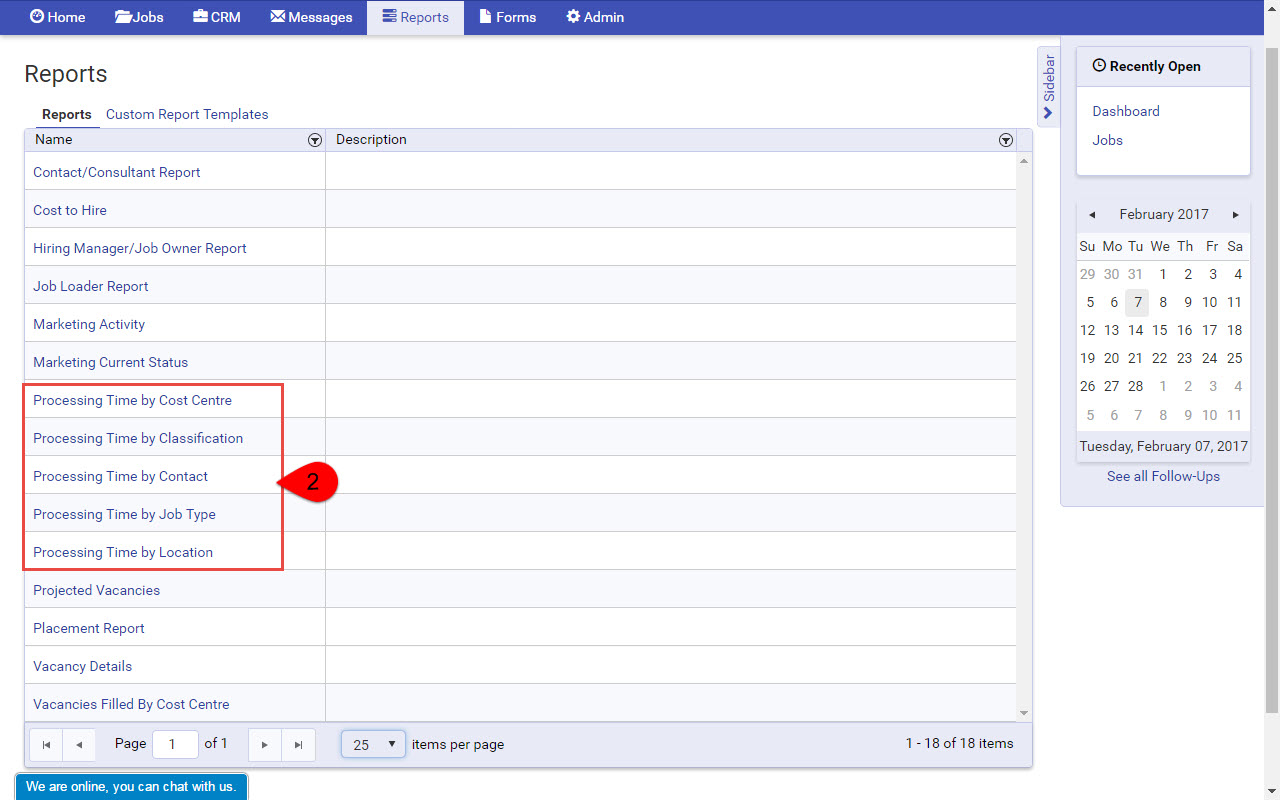 3. Select Start and End Dates.
4. Choose a tracking step from "Start Status". .
5. Choose a tracking step from "End Status".
6. Click "Preview" to refresh the page.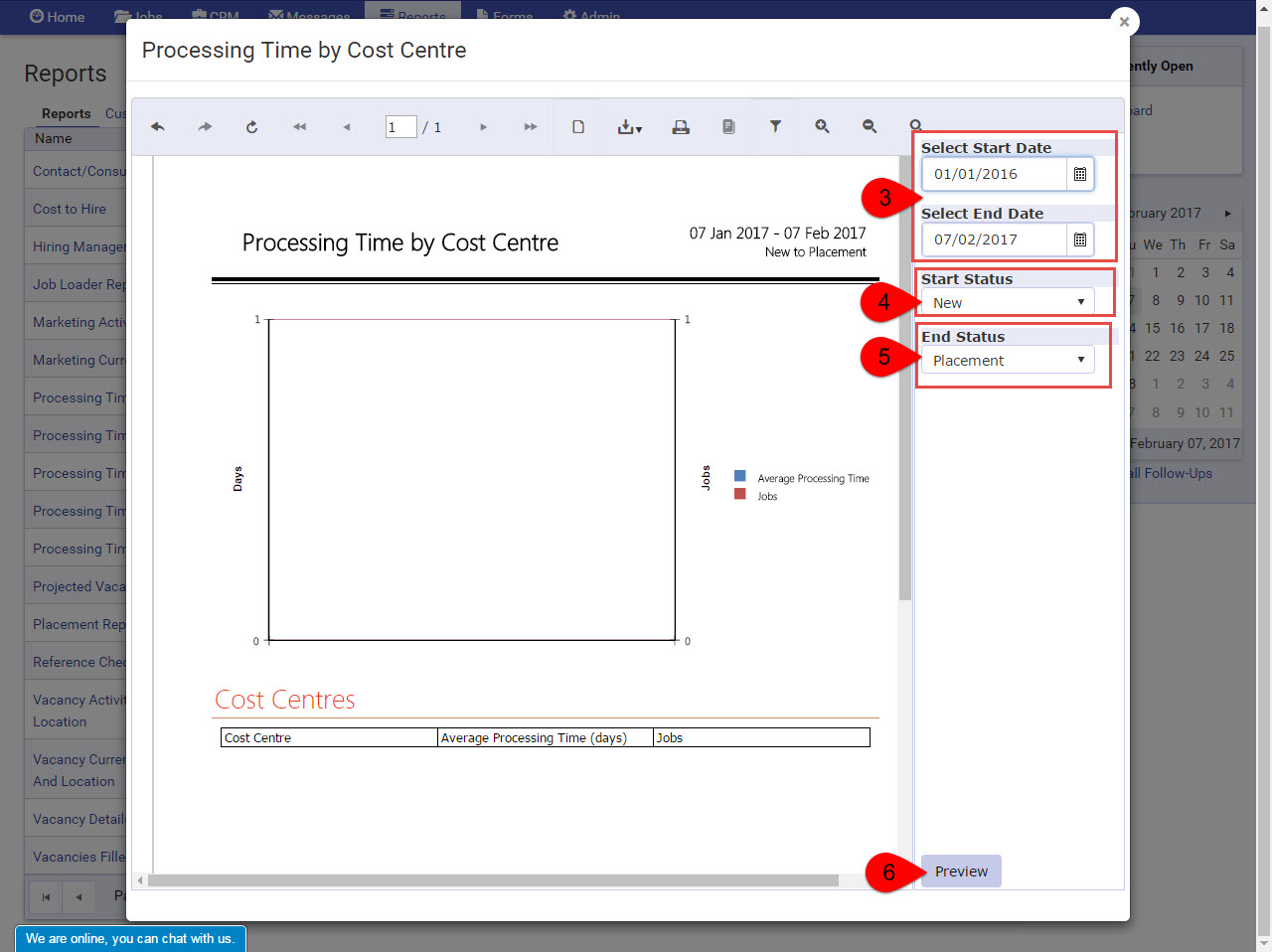 Understanding the Processing Time Reports Graph
After following the steps above, a report will be generated and it will look like the image below: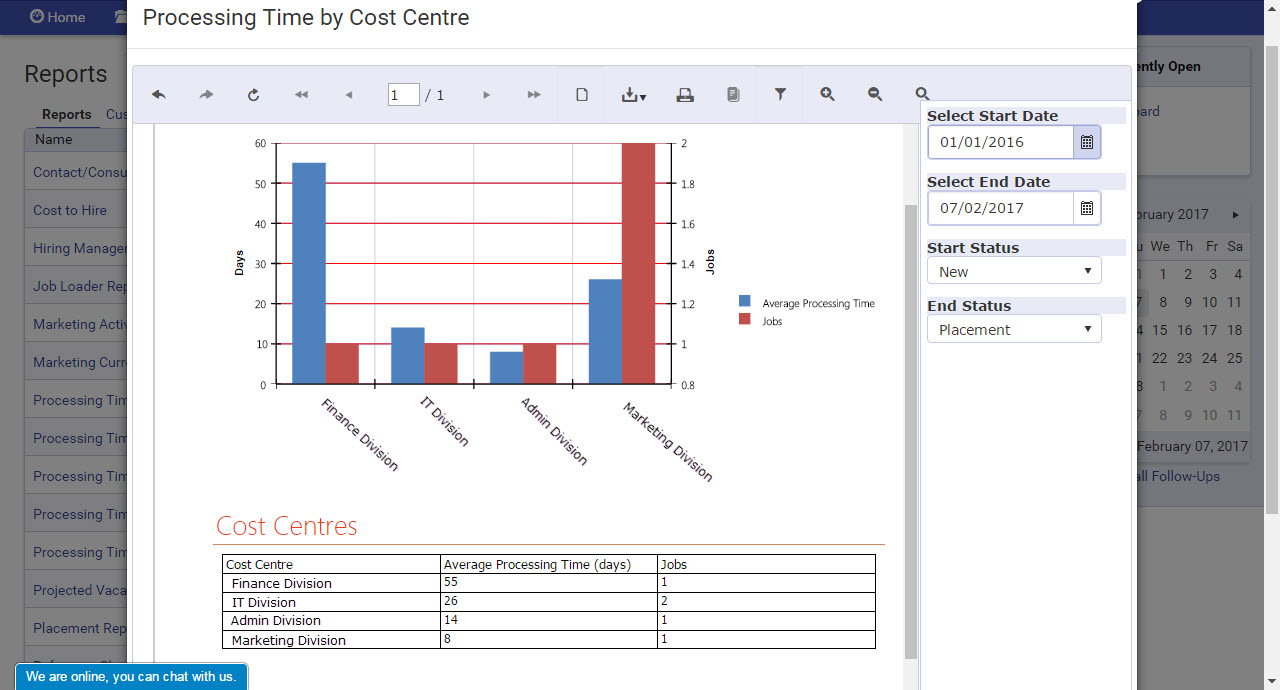 In the above graph each cost centre consists of two associated data; the Average Processing Time (blue bar) and the Number of Jobs (red bar). The blue bar's data is associated to the left hand side axis and the red bar's data is associated to the right hand side's axis.