In ATR, we can update the text to appear when initializing.
1. Go to Admin > Workflow modules > Click the Workflow you want to edit the texts.
2. Fill in the below highlighted fields. Click Save when done.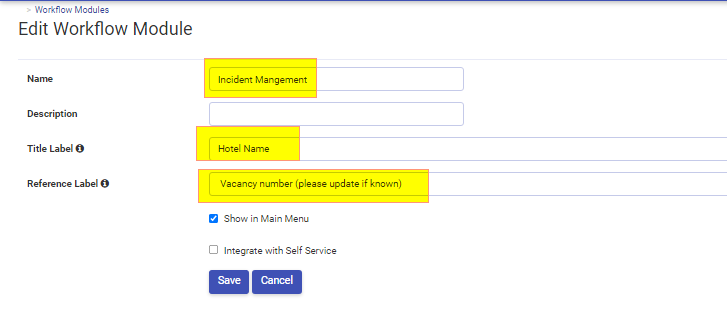 3. Go to Jobs > ATR and initiate an ATR workflow from the right hand side.

4. You will see the texts are now changed according to the new texts entered.