About Tracking Steps & Templates
Tracking Steps are the workflow that you use to process applicants from NEW to PLACEMENT.
A Tracking Step can either be with or without a corresponding system generated email.
A tracking Step used with an email will generate a system template email to be sent to the preset recipient.
Creating a Tracking Step
Note: Only Admin users can create a Tracking Step.
Go to ADMIN from the main menu and select TRACKING STEPS .

Select ADD NEW.

Tracking Step [Without Email] - Complete Name of Step and Message section only and SAVE.
Tracking Step [With Email] Complete Name of Step and Message section.
Select Type of Step.
● Without attached form [default]
● Attached form completed at destination
● Attached form completed at source
Select Reply To [email return address].
Select SAVE.

Once you have saved the Tracking Step an email 'NOTIFICATION' form will open. Select ADD NOTIFICATION.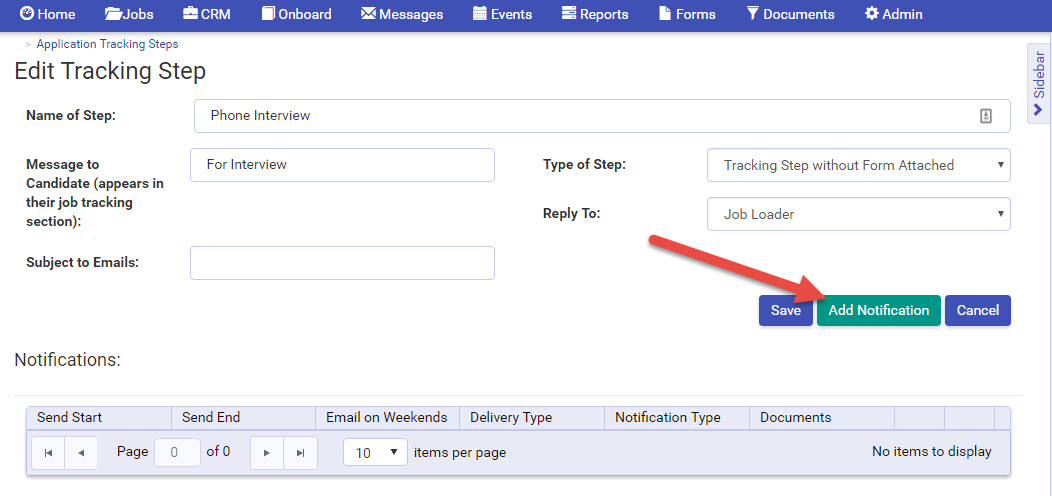 Enter a subject. Complete the ADD NOTIFICATION form and input your email text content.

SMART TAGS – Using the drop-down box select a smart tag to auto-fill specified fields within your email text.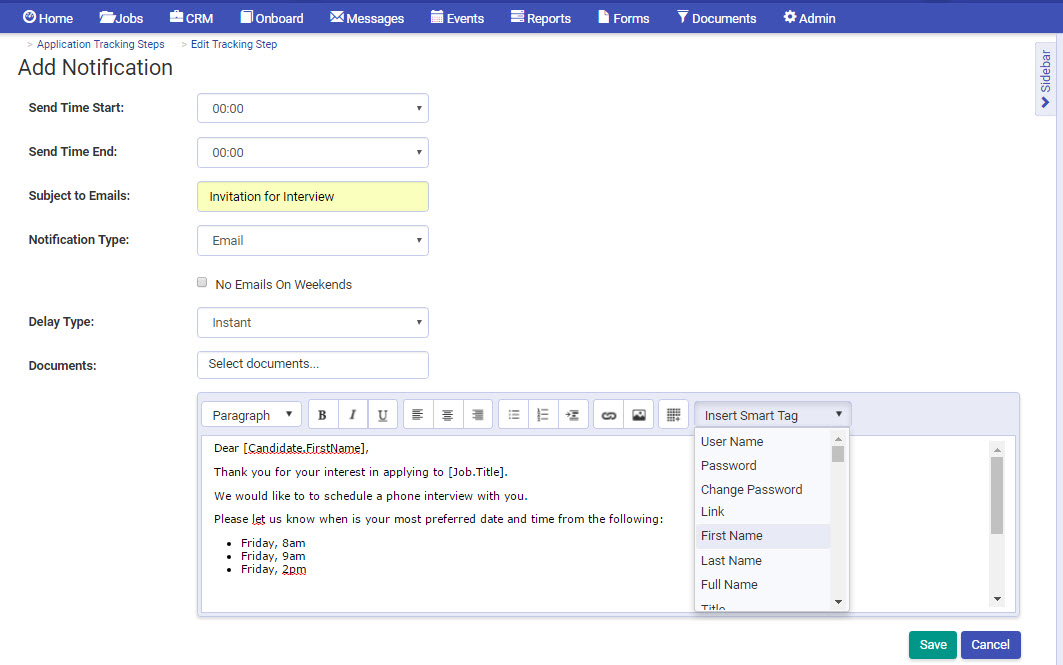 The URLs for psychometric testing are available in the system if these have been set up.

Note:
There is another option to edit the email content by not affecting the original template. This can be done if you are going to change the status of the candidate:
1. Go to Jobs Section.
2. Click a Job Title.
3. Tick the box beside the candidates name and click "Changed Status" in the actions menu or just click the box under the status column.
4. Click on the status and click save.
Note:
There will be a preview of email prior to sending. You can now edit the email content directly without affecting the original template.

5. Click Save.
Edit/Delete a Tracking Step
Go to the ADMIN section and click on TRACKING STEPS.
Locate the step you wish to Edit/Delete and select the action required.
To edit click on the EDIT button – Make the changes you require and SAVE.

To delete click on the DELETE button – You will receive an alert select OK to delete.
NOTE – Tracking Steps without a delete button are system prerequisites and cannot be deleted.

Create a Tracking Template
Go to the ADMIN section and click on TRACKING TEMPLATES.

Select "New Tracking Template" button.

Type the name of your new Tracking Template and click "Save".

From the table locate your newly named template and click on the title name.
Click "Add Step" button.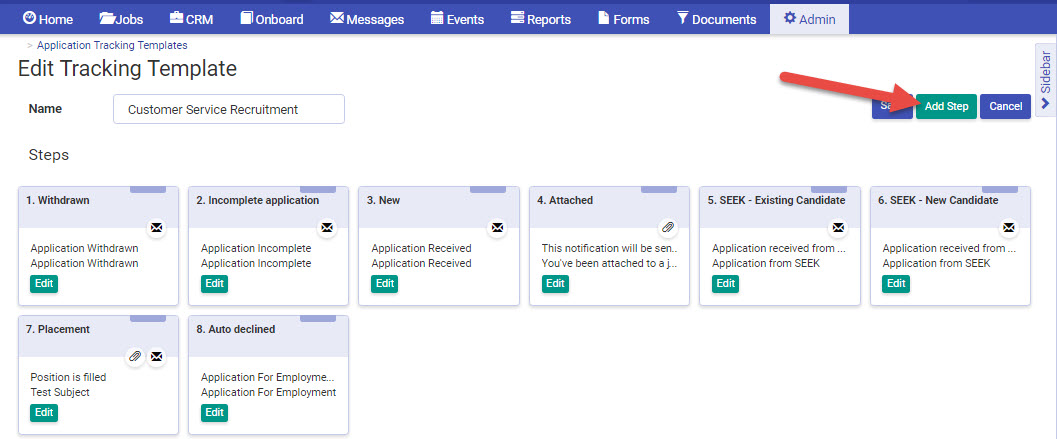 From the list highlight the step/s you wish to add to the template. Click OK to SAVE your additions.
NOTE: ­ To multi­select hold 'Ctrl' button and select options.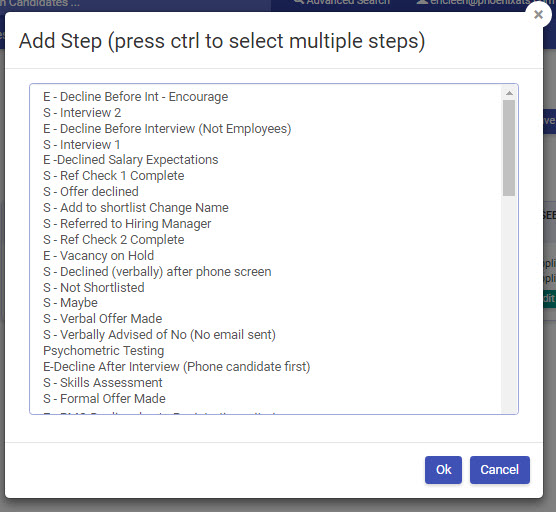 ---