Users now have an ability to put grades or rate the candidates. Grading labels can be customized based on your hiring criteria.
Grading system criteria can be set-up and manage by the system administrators. Below are the steps:
1. Go to "Admin".
2. In the System Administration menu, click on the "Grading Management".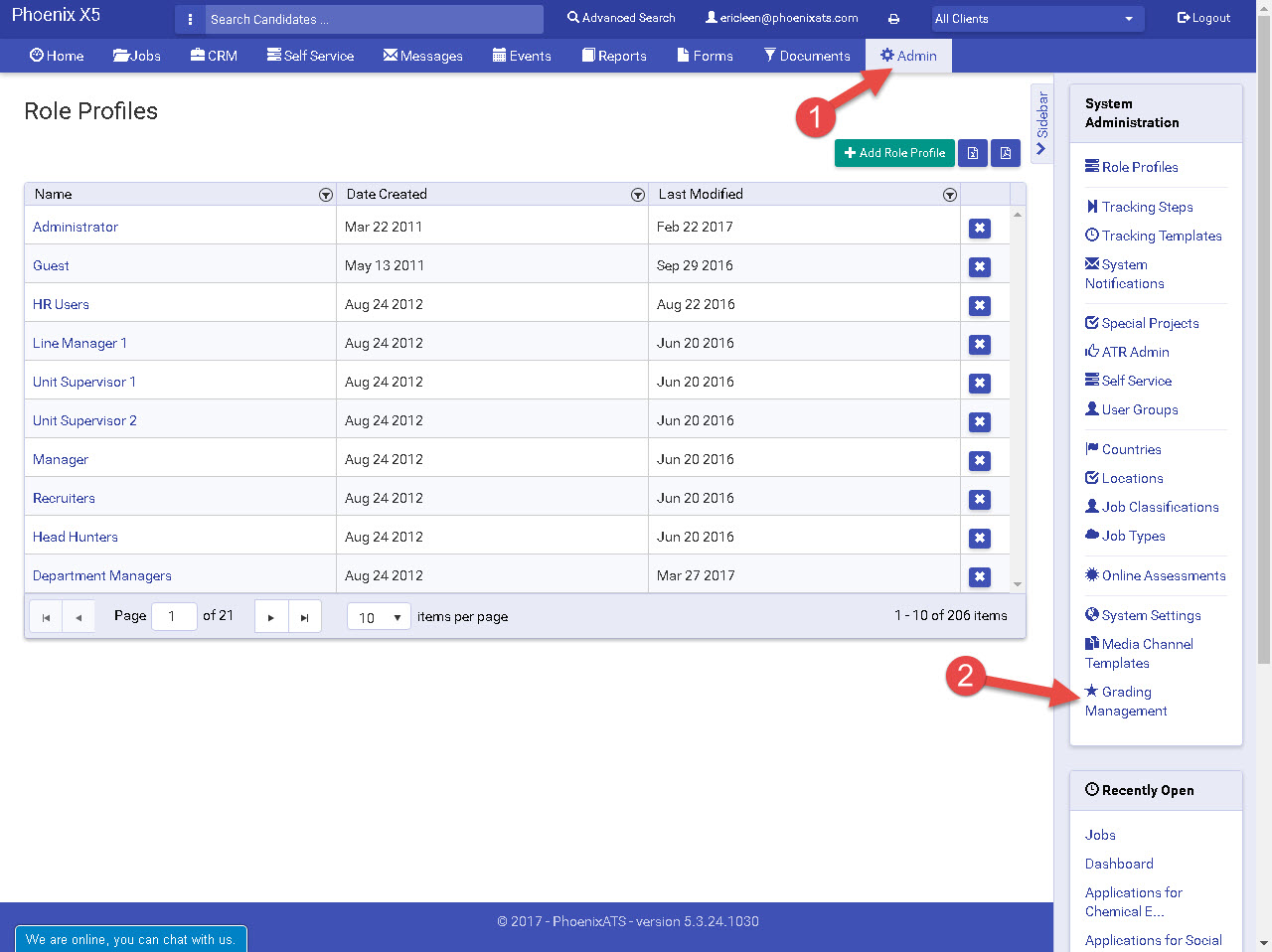 3. To add a new grading criteria, click on "Add Grading" button. To edit and existing grading criteria, click on the edit icon of the criteria you are going to edit.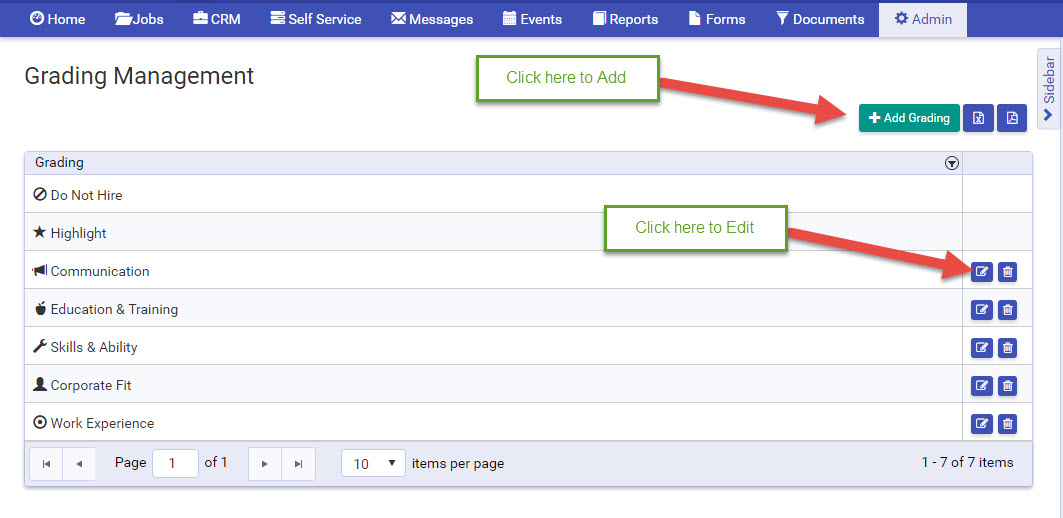 4. Type or edit the name of the grading criteria.
5. Choose an icon from the drop-down menu.
6. Click on "Save".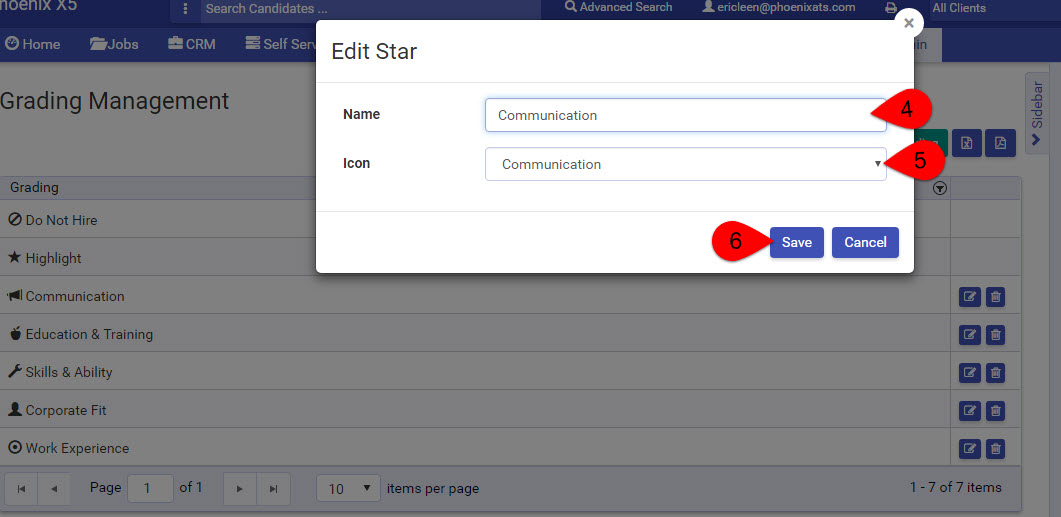 Newly created and edited criteria will be applied across all vacancies. To learn how to use the Grading system on user's level, click HERE.